All is not well between former Indian cricketer Suresh Raina and his IPL franchise Chennai Super Kings? Suresh Raina and Chennai Super Kings were considered as inseparable elements. Ever since its inception MS Dhoni and Suresh Raina have been the face of Chennai Super Kings.
Not just this the duo of MS Dhoni and Suresh Raina wrote several success stories for CSK and took the team to new heights. Batting at number 3 Suresh Raina has been the batting mainstay of the team.


However, ahead of the ongoing 13th edition of the Indian Premier League, Suresh Raina left everyone shocked and heartbroken after he pulled out of the tournament citing personal reasons. CSK's owners and management claimed that they respect the decision of the former cricketer and will give him all the space he needs.
While the fans are praying and requesting Raina to return back to the UAE and make a comeback for CSK, seems like things have turned uglier between Raina and CSK.


Now as per the latest developments, Mr. Raina decided to unfollow Chennai Super Kings (CSK) on Twitter. Many twitterati even claimed that Mr. Raina has even unfollowed MS Dhoni, who is one of his closest friends besides being a colleague.
So @ChennaiIPL & @ImRaina mutually unfollow each other on twitter. Surely all is not well between two. Hard to accept end of road for #Raina in #CSK colours ??
Surely Raina is not coming back to @ChennaiIPL ever !! Sad !#SureshRaina #IPL2020 #Valimai

— Hari Tweets ?  (@Hdukiee) September 26, 2020

https://twitter.com/ItsMahicasm/status/1310064984374669313?s=20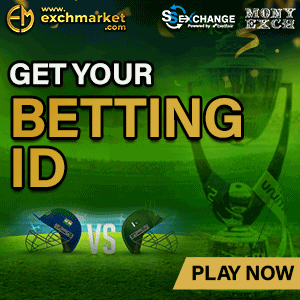 Did @ChennaiIPL unfollow @ImRaina ? #CSK #Raina #IPL2020 #IPL What's happening ? @msdhoni @SPFleming7 @russcsk @SriniMaama16 We deserve to know what is actually happening between you guys!

— Arun Kumar Mahendran (@arunmahe) September 27, 2020

But when we tried to verify the same, it was found that they were only rumors. Raina is still following Chennai Super Kings and his beloved friend MS Dhoni on Twitter. Not just this, CSK's official Twitter and Instagram accounts are also following the star player.
Meanwhile, the team is clearly struggling in the middle-order as they have faced back-to-back two losses out of the three games they have played so far. In both the encounters, CSK failed to chase down the targets after the collapse of their batting line-up.

Also Read:
CSK Have Given An Official Update On Suresh Raina's Return To IPL 2020