It was just a few days ago when the Indian cricket fans were laughing at the comical run-out of Pakistan's Qasim Akram when he and Pakistan's skipper Rohail Nazir ended on the same side of the pitch, playing against Team India.
https://twitter.com/RajuTarak72/status/1224670670912573441?s=20
Qasim Akram was completely burned by Captain Rohail Nazir after setting off for a single against India in their semi-final. However, the skipper changed his mind and decided to run back to the non-striker's end, which resulted in having both batsmen at the same end. Following the bizarre run-out, their team was trolled left, right and center by everyone for the mistake.
Now after exactly five days, the Indian cricket team has found itself in the same place as them. In the ongoing world cup final, the Indian cricket team is locking their horns with Bangladesh's cricket team. The Indian cricket team met the same fate as Pakistani when two Indian batsmen ended up on the same side.
Well, it happened in the 43rd over when Dhruv Jurel and Atharva Ankolekar ran towards the same end, leaving match officials confused.
Here, watch the video:

Fans are having a field day comparing the two. While Indian cricket fans are taking things lighter by making memes on it, Pakistan and Bangladesh's cricket fans are calling it a 'Karma' and are trolling the Indian cricket team brutally.
Have a look at the reactions of Twitterati on this: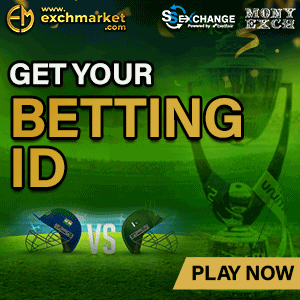 Facepalm. ??‍#INDvBAN #U19CWCFinal pic.twitter.com/F4ZTbBF3gx

— Trendulkar (@Trendulkar) February 9, 2020
Karma is a bech??
Last time Indians were laughing on us & today they do the same against Bangladesh in #U19WorldCup pic.twitter.com/WCbc1eyeBP

— Behram Khan Sanzar (@behram_sanzer) February 9, 2020

https://twitter.com/PSLPakistan20/status/1226484092667138048?s=20
5th time hat-rick for Pakistani????
I wanted him to play #U19WorldCup bad strategy by @TheRealPCB
Good bye
Amir & Wahab
We have now Shaheen, Nasim and Haris#PAKvBAN pic.twitter.com/5hWtaOd3Wp

— NAQI HUSSAIN (@Naqi_786) February 9, 2020

https://twitter.com/aagok16/status/1226480033629237249?s=20
https://twitter.com/iamAkifKhan/status/1226465671283908609?s=20
https://twitter.com/Ijaj_Ahmmed/status/1226466618923986949
Kids making sure we don't miss Pakistan in finals #U19CWCFinal #INDvBAN pic.twitter.com/xsdd6YOzmQ

— Abhishek  ︎ (@ImAbhishek7_) February 9, 2020

https://twitter.com/imtheguy007/status/1226469101737889792
#U19WorldCup
We are like "Why should pakis have all the fun" pic.twitter.com/lxIbaL8WOA

— Niraj R Shuklaa ?? (@Nir_shu) February 9, 2020

Before the match started the Indian cricket team was asked to bat first. After giving a swashbuckling performance in their innings, team India gave a target of 177 runs.