After the slamming of Abdul Razzaq for his comments on Aishwarya Rai, fans have hurled flak at former Pakistan captain Ramiz Raja, who was recently associated with the ICC for commentary duties in the World Cup 2023 in India.
After the exposure of the views of Abdul Razzaq, fans on social media found clips of a number of former Pakistan cricketers blatantly and unabashedly revealing their misogynistic views and ideologies. One of them is former Pakistan captain and long-time commentator Ramiz Raja, who has also held the PCB chairman position in the recent past and now is back on news channels and in the commentary box.
A video on Twitter has gone viral in which Raja can be seen laughing over a joke made by the anchor on former West Indies batsman Viv Richards and Indian actress Neena Gupta.
For the unversed, Neena got pregnant with Masaba and gave her birth in 1989 while she was in a relationship with Viv Richards, who was already married to his wife Miriam. Neena and Viv didn't get married, and she raised Masaba as a single mother. This was a big topic among news channels during those days.
And one of the clips has resurfaced with Ramiz Raja laughing at the racist and misogynistic joke that the anchor on a news channel has made.
A fan got hold of this clip and brought its attention to the fans.
A Twitter user by the handle @YearOfTheKraken uploaded this video and captioned it: "Holy Hell ladies and gentlemen. Look at the kind of discourse in a Pakistani news channel about Vivian Richards and Neena Gupta And this clown Ramiz Raja @iramizraja is shamelessly laughing like an idiot over this"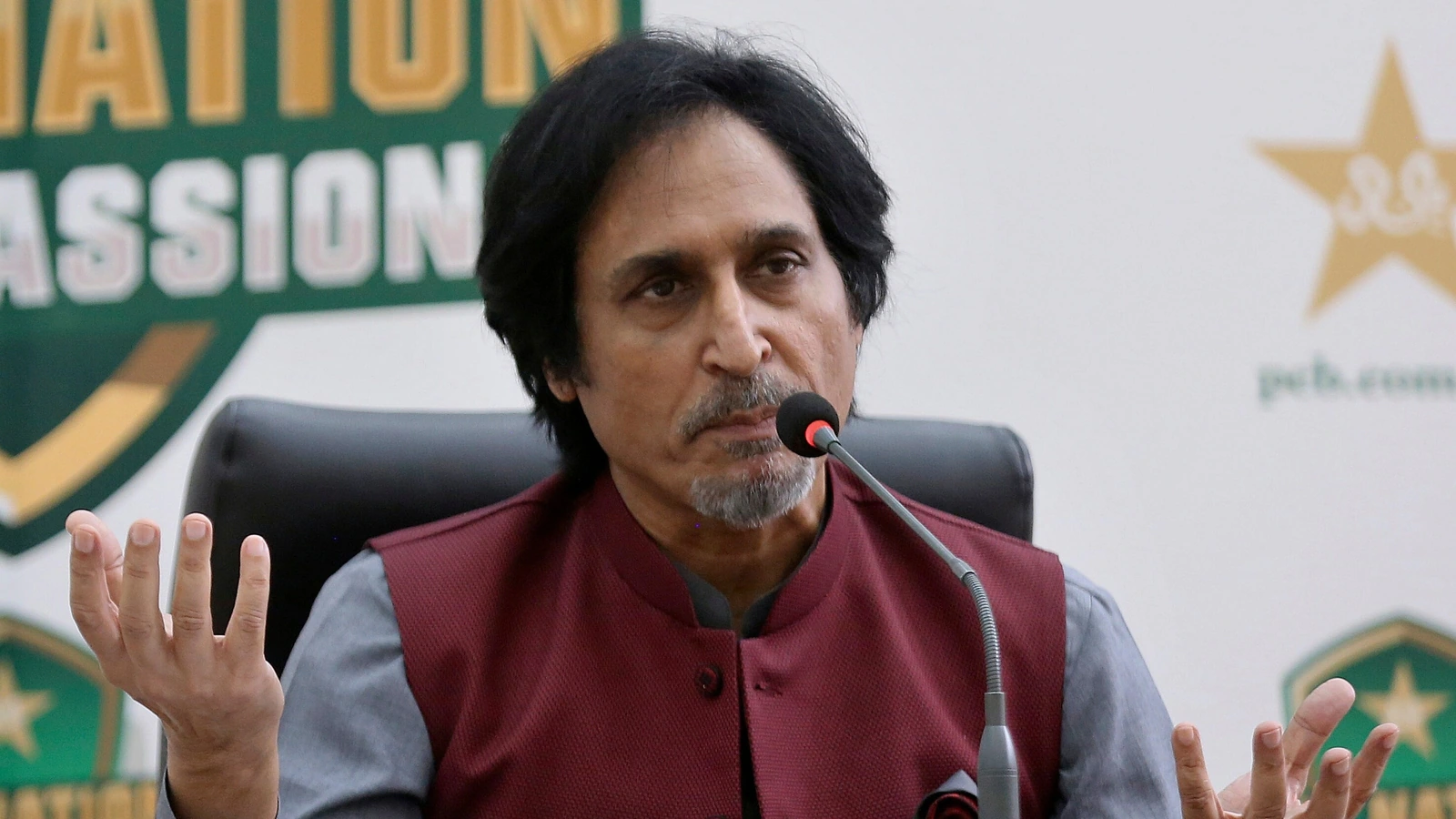 Fan asks ICC to ban Ramiz Raja over misogynistic views
Journalist Smita Deshmukh tagged ICC in this video and requested the ICC to ban Ramiz Raja from the commentary box for his views on women.
Smita Deshmukh tweeted: "The @ICC got @iramizraja on the commentator's panel despite his misogyny. The
@bcci allows this. Utter shame on both."
Watch it here:
https://x.com/smitadeshmukh/status/1724490991116402754?s=20