Australia is unarguably one of the best sides in world cricket. They were considered as the strongest side in the early 2000s. It was nearly impossible to win a series against Ricky Ponting-led unit, which had numerous world-class stars in it. The Kangaroos are known for producing fierce fast-bowlers. From Glenn McGrath to Brett Lee, from Mitchell Johnson to Mitchell Starc, they have never been short of talent in the fast bowling department. Achieving the Fastest 2000 runs against Australia is commendable feat against their Pace brigade.
Batsmen across the world have found it tough scoring runs against the Australian Team, especially in Australia. However, there have been some players who found a liking to Australian conditions. They have dominated with the bat whenever they played against Australia. Interestingly, the list includes a lot of Indians which also tells you why India has always been a world-class batting unit.
While there are a number of players who have done well against Australia, we look at 4 players fastest to reach 2000 ODI runs against Australia:
Rohit Sharma: 37 innings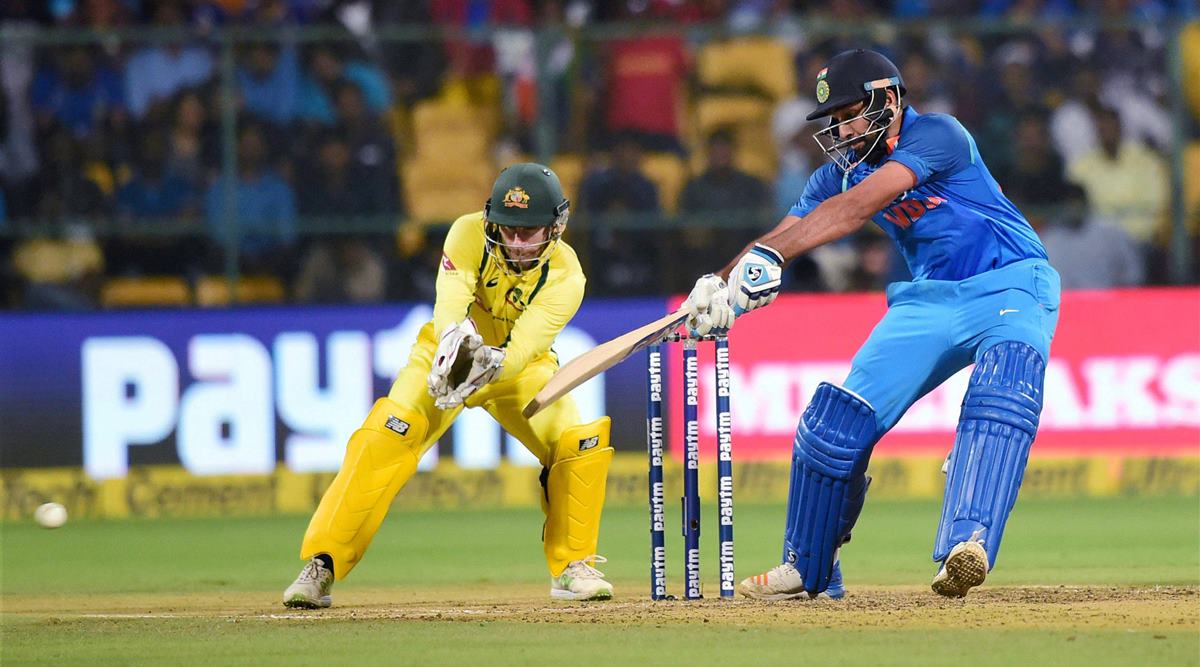 Rohit Sharma, who is a great puller of the ball, loves to play on Australian bouncy surfaces. He has never found it tough playing against Australian bowlers. Australia is rather his one of his favourite oppositions in the white-ball cricket. His first of the three double-centuries also came against Australia in Bengaluru in 2013. Rohit Sharma is the fastest in the world to reach 2000 runs against Australia in ODIs. He reached the landmark in his 37th innings against Australia.
Interestingly, Rohit Sharma averages the most against Australia in ODIs. In 40 matches played against Australia, he has scored 2208 runs at an average of 61.33.
Virat Kohli: 40 innings
In the recently concluded second ODI against Australia, Virat Kohli became the joint second-fastest along with Sachin Tendulkar, to complete 2000 runs in world cricket. Just like Rohit Sharma, Virat Kohli loves to play against Australia. Playing against a fierce team like Australia brings the best out of Virat. He went past 2000-run mark against Australia in ODIs in 40 innings.
Virat Kohli has batted in 40 innings against Australia in ODIs so far, scoring 2020 runs at an average of 54.59.
Sachin Tendulkar: 40 innings
Sachin Tendulkar is the joint second-fastest along with Virat Kohli to complete 2000 runs against Australia in ODIs. The little master boasts of a great record against Australia across the formats. Sachin Tendulkar holds the record for scoring the most runs against Australia. He has scored 3077 runs in 71 ODI against Australia in his international career. He has 9 centuries and 15 half-centuries to his name against Australia.
He completed 2000 runs against Australia in the 40 innings he played against Australia.
Vivian Richards: 45 innings
Arguably, the greatest batsmen to have ever played for West Indies, Sir Viv Richards had a phenomenal record against Australia in white-ball cricket. Viv Richards dominated every opposition he played against, including Australia. He has scored the fourth-most runs against Australia with 2187 runs to his name in 54 innings. He completed 2000 runs against Australia in ODI in 45 innings. He notched 3 centuries and 20 half-centuries against Australia in ODIs.
In his international ODI career, he amassed 6721 runs in 187 games at an average of 47.0.