Former India batsman Gautam Gambhir recently criticised the current Test skipper, Virat Kohli, for his behaviour in the Cape Town Test against South Africa. Kohli intentionally walked up to the stump mic and blasted the broadcasters after a DRS went against him.
Gambhir made it clear that he didn't appreciate Kohli speaking in the stump mic and was not on the same page with the Test skipper's misconduct on the field then.
This takes us back to the spat Gambhir and Virat Kohli had during the 2013 IPL when the two captains collided in a game between Kolkata Knight Riders and Royal Challengers Bangalore in Bangalore.
Kohli, the then RCB skipper, had been dismissed by L Balaji, caught in the deep by Eoin Morgan, and had begun his walk towards the dressing room when Gautam Gambhir, who was fielding at point, went across him to celebrate with Balaji but seemed to have thrown some words towards the RCB captain.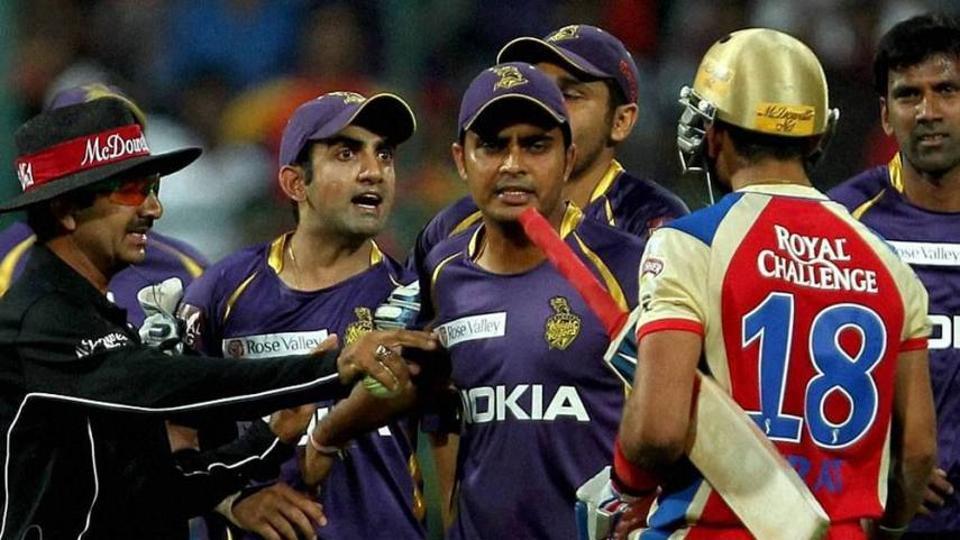 Bemused by that, Kohli looked back and fired back some words of his own. In quick time, the two hot-headed players were seen approaching towards each other – and it was not to have a cordial conversation.
The players and the umpire around them have observed that a heated altercation was about to ensure. As they got closer, KKR's Rajat Bhatia, another Delhi lad, put himself in between Gambhir and Kohli and separated the two. Bhati and the umpire took Kohli away from the scene of the squabble and guided him towards the RCB dugout.
Remember, this was the time when Kohli was making giant strides in international cricket, while Gambhir was slowly being ousted from the national side.
While the duo had had a heated argument on the field, both agreed that they won't carry any of it outside the ground.
"It happens in the heat of the moment. We dont need to carry it off the field. It is a tough sport, no love lost," Gambhir said after the game. Kohli echoed the thoughts, saying "It's done, what is done on the field is done."
Both have shared some great moments as well together, including winning the 2011 World Cup.
Talking about Kohli's conduct in Cape Town, Gautam Gambhir said that a Test captain shouldn't be doing such acts on the field.
"Kohli is very immature. Its worst for an Indian captain to say like this in stumps. By doing this you will never be an idol to youngsters," Gambhir told Star Sports.
Also Read: Ricky Ponting Ignores Jasprit Bumrah In His All-Time IPL XI