The former Indian captain, MS Dhoni seems to be in some deep trouble for having an association with the Amrapali Group in the past. Until 2016, MS Dhoni was the brand ambassador of Amrapali Group, who had promised the home buyers to provide them homes and in the process, they amassed Rs 2,647 crores from them.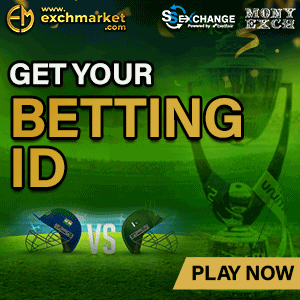 However, Amrapali Group diverted the money they took from the people to different firms and the people were never provided with homes.
Amrapali Group, that was founded in the year 2003, emerged out as one of the biggest real estate group in the Northern belt of the country by the year 2010. However, Amrapali Group found themselves in deep troubles when it was brought under the scanner of the Supreme Court. Thousands of people have lodged a complaint against the company as they failed to provide them with the flats they had promised.
On July 23, the Supreme Court passed the judgment and asked the National Buildings Construction Corporation (NBCC) to complete all the pending projects. Apart from this, Apex court, also stated that Amrapali took an illegal route and diverted money to various firms including the firms owned by MS Dhoni's wife Sakshi Dhoni. Anil K Sharma(CMD) was even sent to jail during the time of the hearing.
In the latest FIR that was lodged on November 27th by the Delhi Police's Economic Offences Wing, MS Dhoni's name has also been sought after for being the brand ambassador of a fraud company that cheated thousands of people. As per the FIR, the buyers stated that looking at the stature of MS Dhoni in the country the offer looked quite authentic which lured the buyers to invest in the projects. The FIR read:
"He is part of a criminal conspiracy hatched by the accused persons. Therefore, he should be added as an accused in the said FIR," buyers alleged in their respective FIRs according to Outlook Express. Another FIR mentioned that the impression of MS Dhoni in the country and the IIT pass out Anil K Sharma was the main reason behind buyers signing the agreement to the worst scenario possible. It further stated that the investigation department needs to check MS Dhoni's role as well.
"With the impression of MS Dhoni as the legend of India cricket and Anil K Sharma as a professional builder with a degree from IIT buyers signed the agreement believing clauses of agreement as to the worst-case scenario. In the FIRs, Anil K Sharma and the other directors have been made accused. But we have requested the investigating agency to look into the role of MS Dhoni and made him an accused as well,"