Best young openers of India: Last night, Shikhar Dhawan played an impeccable knock against Sri Lanka, leading India to a comfortable victory in the series opener. The man is 35 years old and became the oldest captain to lead India in an international, where he surpassed Mohinder Amarnath's record that was chronicled in Sialkot against Pakistan.
Needless to say, that Dhawan has already left behind an extremely impressive and enviable legacy that makes him one of the most iconic batsmen of the shorter versions of the sport. Nicknamed as Gabbar, the southpaw has featured in 143 ODI's garnering 6063 runs at an astonishing average of 45.93 and a stunning strike rate of 93 plus.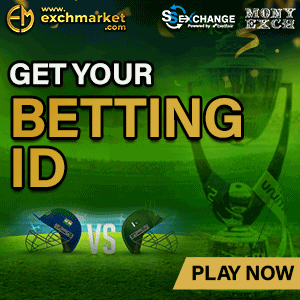 Despite a short stint in Test cricket, he started his career on a rollicking note that saw him amass 2315 runs at a decent average of 40 plus. However, Dhawan comes the most ablaze in the ICC events where he has played 36 matches that have seen him piling 2147 runs at a whopping average of 63.14 and a strike rate of 95.25.
It is definitely not easy to fill a void as big as this when he chooses to step down from international cricket. With age whizzing faster than light for the southpaw, India will have to start looking for an apt replacement to fill in the massive shoes of Shikhar Dhawan.
In this story, we will take a quick look at five aspiring Indian openers who can replace Dhawan in the future.
#1 Shubman Gill
Gill has already arrived in the international roster and has so far displayed a decent outing in the longest format of the game, and that too against the likes of hefty contenders like Australia and New Zealand. Despite the fact, that he is still to take proper flight, his spasmodic sparks of brilliance have so far impressed the audience and the selectors. However, his stint in One Day Internationals hasn't really been remarkable. Known for his impeccable techniques, Gill is a textbook stroke player. He has shown exemplary comfort against one of the most bedevilling deliveries of all time for the batters, and that is short balls. He has only starred in three ODI's that has seen him amassing 49 runs, with his best coming against Australia in the final ODI that India managed to win in December. Given his patience and perfection, he can be a big-match player and has the capability of carrying the nation single-handedly on his shoulders, a flair that is still to see the light of the day at the international level. However, given proper training and care, Gill can be a long-term replacement for Dhawan.
#2 Devdutt Padikkal
This young aspiring southpaw has been relentless in his pursuit of excellence that has seen him pumping masterclass after masterclass in the ongoing IPL. He has undergone an extraordinary transformation in the recent edition of IPL from the one of 2020 that has seen him becoming a lot more belligerent instead of sitting back and soaking the pressure and play the loose balls. He has been highly committed and has learned to perform under pressure, playing the perfect opening partner to RCB skipper, Virat Kohli. It is highly expected that Padikkal will most likely be making his footfall in international cricket in the ongoing Sri Lanka series. If India can manage an unassailable lead by beating the islanders in the second ODI, Padikkal will be getting his crack at international cricket sooner than expected. Given the same batting stance and a much taller stature, the RCB opener can come in very handy to replace Dhawan in the long term.
#3 Prithvi Shaw
Yesterday night's accomplice of Dhawan in wrecking the Lankan ship, Shaw has come a long way from his fiasco in Australia. He has already showcased exemplary brilliance in the ongoing IPL where he has been very aggressive and absolutely fearless. Last night's display that won him the man of the match was an exact replica of his dominance in the ongoing IPL. Drawing praises from Sehwag, Shaw will be boarding the exact same path that was taken by the destructive Viru. Despite starting his career on a high with a decent display against New Zealand, he was spinning into a vortex of entropy in no time. This series against Sri Lanka and a few upbeat performances can very well act as a catalyst to arrest his downfall and set him back on the charted path to glory.
#4 Ruturaj Gaikwad
Though he is still to make his international debut and will have to wait a good deal of time to validate his brilliance, he has been highly commendable in his domestic performances. Initially, not getting support from MS in the colours of CSK, he has made good use of whatever limited opportunities that came his way. He has blasted scores of 64, 33 and 75 in the ongoing IPL to display the reckoning force that he is. Though it is too early to comment that India has a potential opener in Gaikwad, however his domestic performances where he has managed to register averages of 40 plus stoke a lot of hopes.
#5 Nitish Rana
This southpaw has been a household name in domestic cricket and has displayed a towering stature in frays like IPL to Ranji. He is an aggressive batter and was promoted to the opening slot by KKR for the ongoing IPL. Despite lacking consistency, he has shown a few sparks of excellence that may go a long way if he gets a shot at his international debut in the ongoing series between India and Sri Lanka. He gradually picks up his pace in scoring as soon as he gets his eyes set. He has so far managed to maintain averages more than 40 and a decent strike rate of 85 in the shorter version of domestic cricket.