Everybody is getting excited as the India vs Australia series is coming closer and closer. The Indian cricket team will be back in action after March so it has been a long wait for the Indian cricket fans to watch the Men in Blue. Even though all the talk is around the Test series, the tour starts with the three-match ODI series on 27th November in Sydney. Most of the time, India has struggled to win an ODI series in Australia. In the last few years, things have changed as India has started winning overseas and especially in Australia. In ODIs, the batsmen need to score runs in bulk. If they can do that then there is a high chance that India can win the series. Whenever the Indian batsmen have scored heavily, India has competed well in that series. On that note, let's have a look at the five Indian batsmen who have scored the most runs against Australia in their home conditions.
Sunil Gavaskar – 456 runs
Sunil Gavaskar who is one of India's finest Test batsmen was also a really good batsman in the ODI format. He always loved playing against the big teams and Australia was one of them. Gavaskar played 13 ODIs against Australia in Australia, and he scored 456 runs at an average of 41.45 with a highest of 92*. Shikhar Dhawan is just behind him on this list, and he might go ahead of him by the end of this series.
Virat Kohli – 629 runs
Virat Kohli loves playing against Australia in Australia. He loves that fight and aggression and Aussies have both the qualities. The Indian captain has scored 629 runs in 15 innings at an average of 44.92 and a strike-rate of 87.60 which includes three centuries. Kohli is looking to add some more runs in this three-match ODI series and go past the other batsmen in this list.
MS Dhoni – 684 runs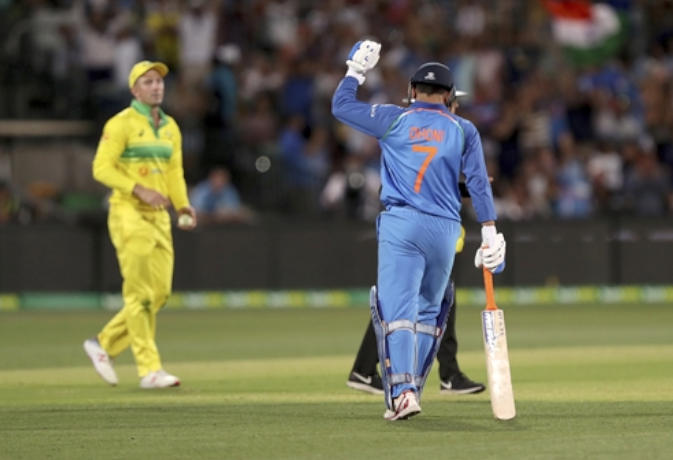 India won the CB Series in 2008 under the captaincy of MS Dhoni so Australia has been a great place to start for the former Indian captain. Dhoni has always come down the order, so he wasn't able to score centuries against Australia but still he has managed to score 684 runs in 20 innings at an average of 45.60 and a strike-rate of 72.30 which includes five half-centuries. In his last tour to Australia, he scored three fifties in three matches and won the Man of the Series award. India will miss the India legend for this ODI series against Australia.
Sachin Tendulkar – 740 runs
You talk about any batting record and Sachin Tendulkar has to be on the list. But surprisingly, Sachin Tendulkar didn't enjoy batting against Australia in ODIs in their home conditions. He has struggled against them and has only one century in ODIs in Australia. He has scored 740 runs in 25 innings at an average of 30.83 and a strike-rate of 70.74. You expect a better average from Tendulkar but that just shows that even a player like Tendulkar can find it difficult in some places.
Rohit Sharma – 990 runs
Rohit Sharma is first on the list with 990 runs to his name. He has played only 19 games against Australia on their home soil but scored 990 runs at an average of 58.23 and a strike-rate of 90.99 which includes four centuries with a highest of 171*. Sharma has always enjoyed the conditions down under with pace and bounce on offer. He loves the hook and pull shot and Australia is the perfect place to play that shot. Rohit Sharma isn't part of the ODI squad because of his hamstring injury and these numbers show that the Indian team will miss him badly during this series.