The second Test between India and England will be played at the same venue, i.e., Chepauk in Chennai but with a change. The first Test was played without any crowds and this Test will be played with 50% crowds in the stands. The knowledgeable Chennai crowd will be back in the stands cheering for team India and will be hoping to witness something special in this Test match.
The Chennai crowd has been lucky as there have been many iconic Test moments that have happened at this venue. The Indian team has won the most number of Tests at this venue, and they have played some of their best cricket at Chepauk in Chennai. So, let's have a look at the four iconic moments Chepauk saw in international cricket.
4. Virender Sehwag's career best 319
South Africa was visiting India for a three-match Test series and the first game was at Chennai. South Africa batted first and scored 540 with Hashim Amla scoring a big hundred. In reply, India started well as the openers Virender Sehwag and Wasim Jaffer put up a 200 run opening partnership.
Jaffer got out on 73 but Sehwag kept going as he scored 319 off just 304 balls with 42 fours and five sixes. He smashed all the South African bowlers to all the parts of the ground as he scored his second triple century. He got out on 319 which is his highest score in Test cricket. The crowd in Chepauk enjoyed the triple century from Virender Sehwag.
3. MS Dhoni's career-best 224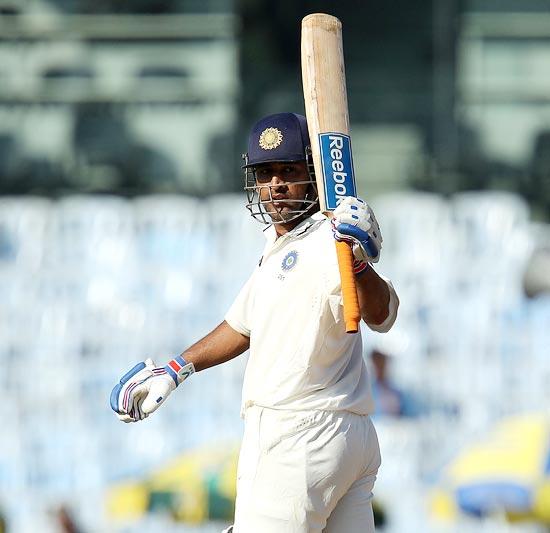 Australia was visiting India for a four-match Test series and the first Test was at the M Chidambaram Stadium in Chennai. Australia batted first and scored 380 with Michael Clarke scoring a century. In reply, India was in trouble at 372-7, and they could have been bowled out for 400 but MS Dhoni had different plans.
MS Dhoni had a 140-run partnership with Bhuvneshwar Kumar and the Indian pacer only scored 38 runs, but Dhoni went on to score his first double hundred in Test cricket. MS Dhoni finished on, 224 off just 265 balls with 24 fours and six sixes. He smashed the Australian spinners as he hit the highest score in Test cricket by an Indian wicket-keeper. India took a massive lead and went on to win the game.
2. Karun Nair's 303* and India's highest Test score – 759/7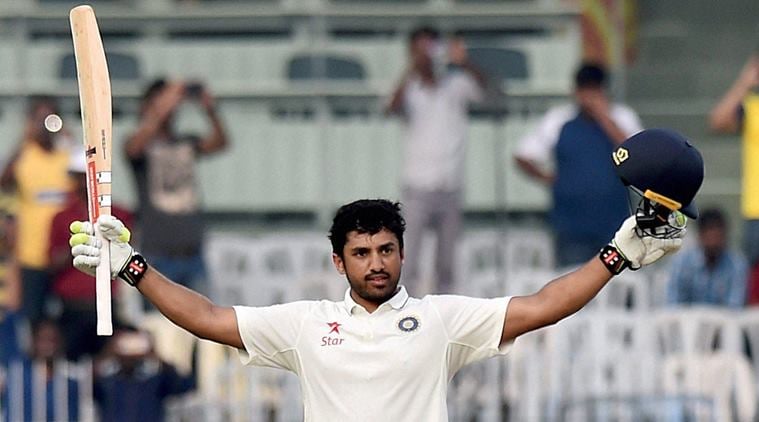 England was touring India for a five-match Test series and India had taken an unassailable lead of 3-0 going into the last Test in Chennai. England batted first and scored 477 in their first innings with a century from Moeen Ali. In reply, KL Rahul scored almost a double hundred, but the main man was his Karnataka teammate Karun Nair who scored a triple century.
Karen Nair, who has played only his third Test scored his maiden century and converted it into a triple as India went on to score a mammoth 759/7 in their first innings. Karun Nair ended on 303* off 381 balls with 32 fours and four sixes as India put up their highest Test total. It was an iconic game as England lost 10 wickets on the last day, which meant that India won the match and the series 4-0.
1. Ishant Sharma's 300th Test wicket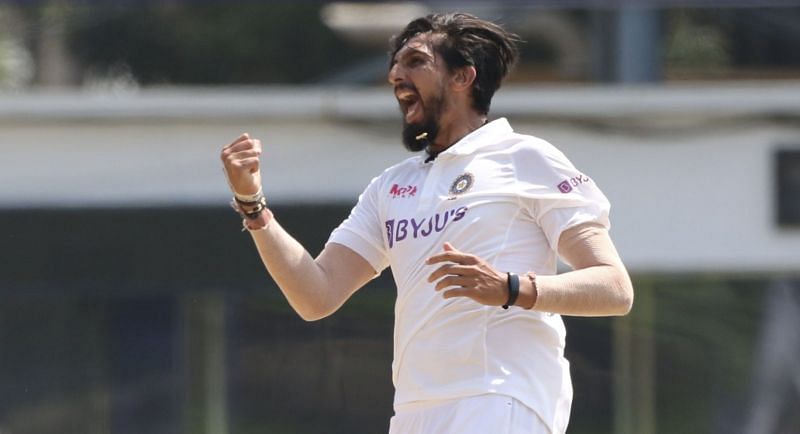 Even though there weren't any crowds for this game, Ishant Sharma reached a special milestone in the first Test between India and Australia. Ishant Sharma, who had missed the whole Australian tour made his Test comeback in the first Test at Chennai. The Indian pacer looked a bit rusty in his first spell but picked up two quick wickets late on Day 2 with some reverse swing.
In the second innings, Ishant Sharma trapped Dan Lawrence in front of the stumps and got his 300th Test wicket. He is only the third Indian pacer to reach this milestone, and it is a great achievement for him. Ishant Sharma has played 98 Tests and will be playing his 100th Test in this series.