Virender Sehwag made a big revelation while speaking to India TV. The former Indian opener said that Sourav Ganguly made a big sacrifice to promote MS Dhoni. Sehwag revealed how Ganguly backed MS Dhoni and decided to give him a fair run at number 3 position in One Day International (ODI) cricket.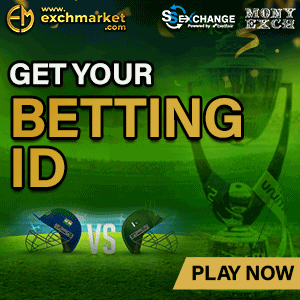 Sehwag said that there are a very few skippers who would give away their own batting position to promote young talent in the team. First, Ganguly gave his opening spot to Virender Sehwag and then dropped further down in the order to promote MS Dhoni.
Many cricket fans and pundits believe that Ganguly's decision to send MS Dhoni at number changed MS' life. It needs to be added that MS Dhoni justified Ganguly's decision by playing some of the best innings of his life in that series. But, hats off to Dada for being selfless and keeping the team's cause ahead of everything.
This is what Virender Sehwag said:
"We were experimenting with the batting order at that time. We decided that if we get a good opening partnership then Sourav Ganguly would come at No.3 but if we had a bad opening stand then we would send pinch hitters like Irfan Pathan or Dhoni to accelerate the scoring rate.
"Ganguly at that time decided to give Dhoni a chance at No.3 for three or four matches. There are a very few captains who would first give away his own batting spot for Virender Sehwag and then his set spot of No.3 for Dhoni. Had Dada (Ganguly) not done that, Dhoni would not have become such a great player. Ganguly always believed in giving chances to new players," Virender Sehwag told India TV.
Sehwag also said that Dhoni changed his batting style while playing under Rahul Dravid:
"During Rahul Dravid's captaincy, Dhoni got the role of a finisher. He got out a couple of times playing a bad shot and he was also reprimanded by Dravid during one instance. But from that instance, he completely changed his approach and became a very good finisher. The kind of partnerships he had with Yuvraj Singh are memorable," Virender Sehwag said.