In the 2024 season of the Indian Premier League (IPL), former Indian cricketer Gautam Gambhir, known for his aggressive batting style and leadership on the field, will take on the unusual position of 'Global Mentor' for the Lucknow Super Giants. The news reverberated across the cricketing community as supporters looked forward to Gambhir's contributions to the squad in this role.
LSG has introduced Sridharan Sriram as the assistant coach for the next IPL 2024 season. The hiring of Sriram as a coach is a huge deal for LSG, who are quickly becoming one of the most threatening teams in the IPL.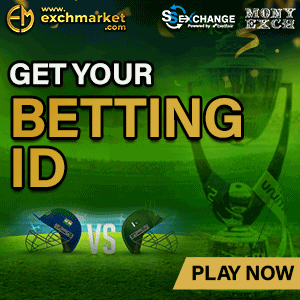 Sriram has an outstanding resume, having worked closely with the renowned Justin Langer during his time as an Australian cricket spin coach consultant. During his time coaching the Bangladesh men's national T20 squad, the team had great success in the Super-12s of the T20 World Cup, a testament to his knowledge of spin bowling and his ability to develop potential. Sriram was a huge factor in Australia winning the T20 World Cup and the Ashes in the 2021-22 season.
Gautam Gambhir Named 'Global Mentor' for Lucknow Super Giants In IPL 2024
Sriram also has experience in the IPL from his time as an assistant coach with the Royal Challengers Bangalore, where he worked mostly on the team's batting and spin bowling. He brings a plethora of expertise and insight from the Indian Premier League and international cricket to LSG's coaching staff.
Sriram's reputation as a leading cricket coach was solidified in 2008 when he was promoted to the position of "Head Coach" at ECB Level 3.
Now that their coaching staff is complete, the Lucknow Super Giants are ready to embark on an extraordinary adventure in the 2024 IPL season. The coaching staff includes stars like head coach Justin Langer, global mentor Gautam Gambhir, and assistant coaches Vijay Dahiya, Pravin Tambe, Morne Morkel, and Jonty Rhodes.
ALSO READ [VIDEO] Virat Kohli Shares His Advice With Young Cricketers In Sri Lanka
The potential that Sriram brings to the table has the Super Giants and RPSG Sports very excited. The squad is looking forward to a thrilling experience in the upcoming IPL 2024 with this veteran coach at the helm. Many cricket fans across the globe are rooting for LSG in the 2024 Indian Premier League (IPL) because they believe Gambhir and Sriram will provide strategic insight, technical skill, and leadership to the club.