Gautam Gambhir, the former India opener, has been appointed as the mentor of the Lucknow Super Giants, one of the two new IPL franchises to debut in IPL 2022.
Lucknow, owned by RP Sanjiv Goenka Group (RPSG), have announced KL Rahul as their captain. Australia's Marcus Stoinis and young uncapped leg-spinner Ravi Bishnoi are their two other picks.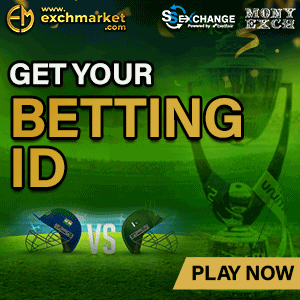 Speaking a couple of weeks ahead of the mega-auction, Gautam Gambhir highlighted what is his and the franchise's mindset going into their first auction. The former India opener said that Lucknow don't want to copy anyone else's tactics and want to build a legacy of their own.
"I think it's a great opportunity to create a legacy and create something which has never been created before. We don't want to copy anyone; we need to have our own template, we need to have our own legacy as well. And what better than when you have no baggage," Gambhir said during a discussion with journalist Boria Majumdar on his show 'Backstage with Boria'.
Gambhir admitted that owner Sanjiv Goenka would want to go one step further than his previous franchise, Rising Pune Supergiant, did in 2017 when they lost the final by 1 run to Mumbai Indians.
The former KKR captain asserted that Lucknow are planning for the auction with the long-term project in mind.
"Sanjiv (Goenka) sir, when he had Pune (franchise), they missed winning the title by one run. So it's going to be a great challenge if we can finish that unfinished business as well but then we can't promise that it's going to happen in one year. It's a long-term prospect as well. It's not going to be something like we are going to think only for this year," he added.
There are plenty of big-name players in the auction – including Shreyas Iyer, David Warner, Kagiso Rabada, Dwayne Bravo, Pat Cummins – and Gambhir, and Lucknow will be eyeing a few of them.