Axar Patel Revealed How Fans Made Harare Feel Like Ahmedabad To Him: The Indian cricket team enjoys a huge fan following. It isn't difficult to find Indian players' fans and admirers in any part of the world. As the Indian cricket team led by KL Rahul toured Zimbabwe for the recently-concluded 3-match series, our Indian players received a lot of love and support from the fans there.
Axar Patel played a crucial role in India's win
In the third and final ODI match, that took place at the Harare Sports Club, Axar Patel played a crucial role as he picked up 2 wickets for just 30 runs in 10 overs. After the game, as Axar came out for the post-match press conference, he admitted that his fans at Harare made him feel like he is playing in Ahmedabad.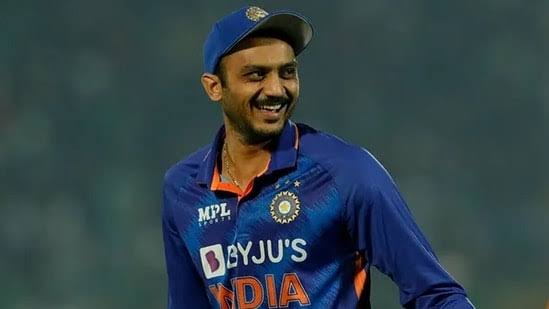 Well, the Indian fans at the venue didn't let the Indian players miss their home ground as they orchestrated a number of chants. One that caught the attention of Axar Patel was 'Gujarati fafda, Axar bhai aapda'.
Speaking about the same in the post-match presser, Axar Patel said: "When I was with the team in the US during the West Indies T20Is, there also 80-90 percent crowd was Gujarati. When I was playing there, I felt I was playing in Ahmedabad."
He added: "Today (Monday) in Harare as well, fans were wearing Gujarat Titans T-shirt, shouting and singing 'Gujarati fafda, Axar bhai aapda'. These small moments are great for them and us as well. We want to keep the fans that come to support us happy. So we take a few selfies with them and it feels good,"
Axar opened up on sitting out
Axar Patel hasn't been a consistent part of the Indian cricket team in any of the formats. Speaking about this, he said that he sees every game as his last. He said:
"It is very tough when you play two games, then suddenly you have to sit out. And then again, after a gap, you get a couple of games. But I train my mind in a way that this is the only opportunity that I have. If I do well, I will get a second match. If I perform in that, I will get a third and so on. I play every match as if it is my last."
He added: "Yes, it is not easy, but instead of thinking about the negatives, I prefer focusing on the positives. I am getting a chance to play for India, and if I do well, I will keep improving,"