Mithali Raj is one of the best batters in women cricket history. She is technically very sound and has been performing consistently for India, across all three formats of the game. Recently, she led Indian women cricket team to the final of ICC Women Cricket World Cup 2017 and earned the respect of millions of Indian cricket fans.
Recently, Mithali Raj posted a picture with her girls on social networking website Twitter. It's a beautiful picture as all the ladies are smiling and posing for the camera. But, as always, some people started doing moral policing.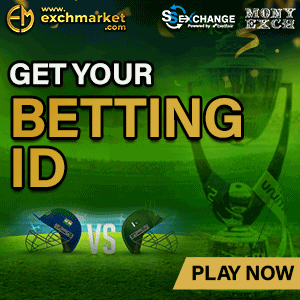 Shockingly, some people had objection to what Mithali Raj was wearing. We call it shocking because there is absolutely nothing wrong with what Mithali is wearing. And, in any case, she has all the rights to wear whatever she wants to.
Coming back to the troll army, over the years, we have seen 'self-assumed custodians of cultures and religions' insult and troll celebrities for doing things their way. Not long ago, Mohammed Shami was attacked online by a troll army, who had problems with Shami's wife's dress and appearance. Shami, however, stood his ground and gave it back to them by posting more such pictures.
Check out how Twitteratis stood up for Mithali Raj:
This is the picture Mithali Raj posted on Twitter:
#tb #PostShootSelfie #funtimes #girlstakeover pic.twitter.com/p5LSXLYwmA

— Mithali Raj (@M_Raj03) September 6, 2017
And he is the man who started it:
https://twitter.com/MyselfKing12/status/905309050610388992
But, he didn't get much support because the massive army of Mithali Raj fans shut him down for his incentive and non-sensical tweet.
Virat can undress him.so why she should not?Just because of she is woman? Others countries women players are more open then her. Understood?

— Ambalika Guha (@iamAmbl) September 6, 2017
Her Choice.. Delete ur comment & change ur mentality..

— Ankita (@im_anku) September 6, 2017
What's wrong in her dressing sense?Don't troll her. She has not worn vulgar dress.

— Shameem Anwer (@shameem_anwer) September 6, 2017
Apne mentality ko dikh kar le bhai

— mayank sharma (@MayankS10067287) September 6, 2017
Abhi bhi sharm nhi aa rhi bewkoof insan
Tweet delete kyu nhi krta

— Anurag Thakur (@rajput27Anurag) September 6, 2017
https://twitter.com/aneja_honey/status/905384714864705537
https://twitter.com/ghosh_ratul03/status/905318840287977475
OUR VIEW: Fans must learn how to give celebrities space and not spread negativity all the time on their social media accounts. What a woman wears is own her choice and we have no right to give them moral lectures on social media. Mithali Raj is a champions for all the Indian cricket fans and she will always remain one.
We are proud of you, Mithali.