Harbhajan Singh Fooled Chris Gayle In LLCT20: Cricket fans are having a gala time as they are getting to witness the legends of this game back on the field in the ongoing edition of the Legends League Cricket. Legends like Gautam Gambhir, Shahid Afridi, Chris Gayle, Harbhajan Singh, and others are still leaving their fans spellbound with some stunning performances.
In the encounter between the Gautam Gambhir-led India Maharajas and the Aaron Finch-led World Giants on Saturday, former India spinner Harbhajan Singh stole all the spotlight with a spinning delivery that ended up being the game's high point.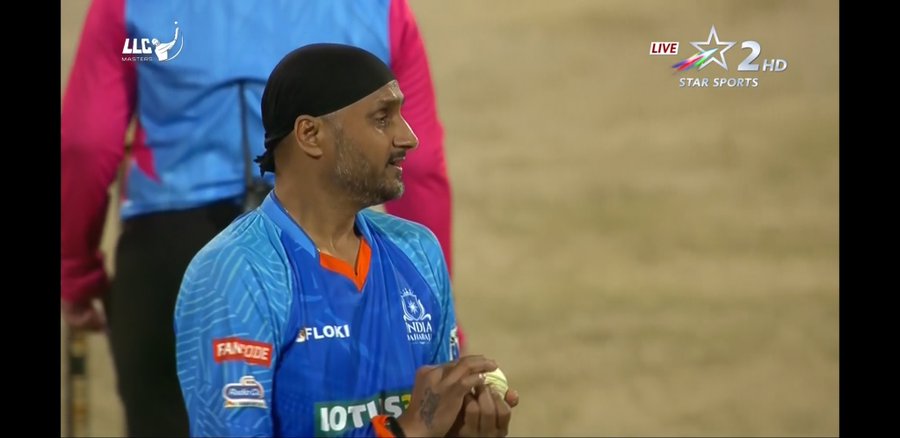 Harbhajan Singh got the breakthrough for the Maharajas by bowling out West Indies great Chris Gayle in a rather spectacular fashion.
Harbhajan defeated Gaye with a delivery that resembled Shane Warne's infamous "Ball of Century," which had duped Mike Gatting of England. The leg stump spun violently when it was bowled by Harbhajan, ramming into the wickets. The Universe Boss Gayle attempted to move the ball about, but he appeared to miss his opportunity.
In fact, Harbhajan Singh was himself left stunned while wicketkeeper Robin Uthapa was left in splits. Chris Gayle, on the other hand, was poker-faced as he had to head back to the dressing room.
The video of the same has been going viral on the internet and has left everyone in awe.
Watch the video:
View this post on Instagram
However, in the end, World Giants pulled off a thrilling two-run win over India Maharajas in the 2nd match of the LLC Masters at the Asia Town Cricket Stadium in Doha.
The thriller followed after the World Giants had posted 166 runs for 8 in 20 overs riding on skipper Aaron Finch's 53 off 31 balls with 7 boundaries and three sixes and Shane Watson's 55 runs off 32 balls with 5 boundaries and 3 sixes.
Unfortunately, the Indian Maharajas' four-wicket session for 13 runs by Harbhajan Singh and Gautam Gambhir's captaincy score of 68 were in vain. Gambhir scored 68 off 42 balls in this match, hitting nine boundaries and one six, marking his second consecutive half-century after scoring 54 in the first game against the Asia Lions. The defending champions World Giants got off to a winning start with to Brett Lee, who only gave up five runs in the last over while eight runs were needed.