Hardik Pandya Is Getting Trolled For A Funny 'Hit-Wicket' Dismissal: The 5th match of the 13th edition of the Indian Premier League is going on between Kolkata Knight Riders and Mumbai Indians and needless to say, that it is one of the most exciting fixtures that the fans look forward to every season.
Rohit Sharma-led Mumbai Indians, after losing their first match to Chennai Super Kings, suffered a major blow within the first two overs of the team against Kolkata Knight Riders as they lost their first wicketcof Quinton de Kock as he walked back with only 1 run in his account. However, skipper Rohit Sharma made a solid comeback and gave a stunning performance by scoring 80 runs off 54 balls, smashing 3 fours and 6 sixes.
He also formed a formiddable partnership with Suryakumar Yadav, who was run-out by Sunil Narine after scoring 47 off 28 balls. He was followed by Saurabh Tiwary who scored 21 runs.
Mumbai Indians star all-rounder Hardik Pandya walked into bat at number 5. A lot was expected from the star all-rounder, who has been a mainstay for Mumbai Indians for quite a long time. However, hopes of Mumbai Indians were soon shattered as Pandya soon walked back to pavilion after getting dismissed in a bizzare manner.


Hardik Pandya's new stance cost him his wicket. The star all-rounder went deep in his crease to an Andre Russell delivery, however, he went too far and ended up hitting his own stumps with his bat.
Hardik Pandya returned back to the field 18 runs off 13 balls, where he smashed 2 fours and a six
As soon as Pandya walked back to the pavilion, twitter erupted with reactions from the fans from both the teams on it. From memes to jokes, twitterati just can't get over the hit wicket of Hardik Pandya.
Here, check out some of the best reactions we found on Twitter on Hardik Pandya's hit wicket:
Not the first time Hardik Pandya got hit wicket. The first one was on a coffee show. #MIvKKR

— Trendulkar (@Trendulkar) September 23, 2020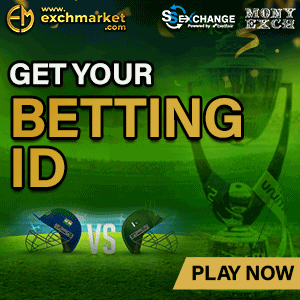 He is on fire ? @hardikpandya7 pic.twitter.com/VGB5w4lobU

— Bakchod (@mai_hu_bakchod) September 23, 2020
Hardik Pandya taking his own wicket

Meanwhile Russel :-#KKRvMI pic.twitter.com/FIi8XyoTRH

— A-cashhh (@whateverakash) September 23, 2020
Hardik Pandya got out Hit wicket.

Meanwhile those who made Hardik his Captain or VC in Dream 11:#KKRvMI pic.twitter.com/z9NOxJkNh8

— Bruce Patel?? (@BruceWayne_42) September 23, 2020
Hardik Pandya After getting Hit Wicket Today : #HardikPandya #KKRvsMI pic.twitter.com/lp8DTwOIYb

— Anshuman?? (@AlfaTango0) September 23, 2020

https://twitter.com/hargunks185/status/1308797294851035137?s=20
Never see that before. Hardik Pandya hitting his own wicket while trying to back-cut a very wide ball. Bizarre #IPL2020

— Jack Mendel ?️ (@Mendelpol) September 23, 2020

https://twitter.com/The_skpandit/status/1308797963922071557?s=20
https://twitter.com/tirthofficial/status/1308797966925230080?s=20
https://twitter.com/Aadil_Blogger/status/1308797969609584640?s=20