Not only Indian fans, but even Pakistani counterparts are also heaping praise on Hardik Pandya after the 28-year-old stole the show with a match-winning all-round performance on Sunday in the Asia Cup 2022 clash in Dubai. And even the Pakistan captain, Babar Azam, was effusive in praise for the superstar India all-rounder in the press conference.
Pandya was at his best on Sunday night, starring with both ball and bat: first, his three-wicket haul helped India restricted Pakistan to 147; with the bat later in the game, Pandya emerged as India's biggest hope, clattering 33 runs in 17 balls on a tacky surface, his performance culminating in a sixer when 6 runs were needed off the last 3 balls.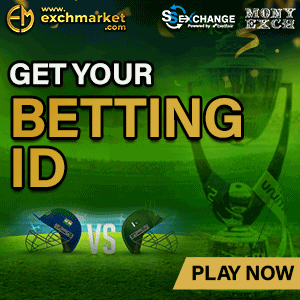 Babar Azam reflects importance of an all-rounder like Hardik Pandya
In the press conference after the match, senior journalist Vimal Kumar asked Babar Azam about the importance and significance in the team of an all-rounder with the calibre of Hardik Pandya.
Here's how the conversation took place between the Indian journalist, Vimal Kumar, and Babar Azam. The Pakistani skipper hailed Pandya's smart bowling – usage of short-of-length deliveries – and his finishing acumen.
Journalist: Hardik Pandya jaisa khiladi T20 cricket mein jab fit and fine rehta hai toh ek bada difference karta hai? Wo India k paas ek bada advantage hai? (A player like Hardik Pandya when fit can make a big difference. Does India have an advantage by having someone like him in the mix?)
Babar Azam: Definitely usne bowling acchi aur batting bhi kafi accchi ki. Mere khayal se wo kafi accha all-rounder hai. Aj jis tarike se usne finish kia hai wo kafi accha tha. (He bowled well and batted quite well too. He is a good all-rounder and the way he finished the match was good).
Pandya speaks about his bowling and batting plans
Pandya dismissed two well-set batters – Mohammad Rizwan and Iftikhar Ahmed – and left-handed batsman Khushdil Shah, all with short and short-of-length balls and finished with figures of 3/25.
Speaking about his plans, Pandya said, "In bowling, my plans were pretty simple. I always tell the same thing. It's just how I use it. I tell that it's important to kind of assess the situation and conditions, and use your weapon which I feel, you know, hard lengths and hitting the length is my strength. But I make sure I use it very wisely, put some doubt in the batter and ask them to play the wrong shot."
With the bat then, he slammed 33* off 17 balls, walloping 4 fours and a six after coming into the middle with India reeling at 89/4 in the 15th over. His was involved in a 52-run stand in 29 balls with Jadeja.
Once again shrewd planning and a calm head was what Pandya focused on to win India the match.
"In batting, over the years, I have understood [that] the calmer I can stay, it's going to help me execute all the plans. Those executions, the 50-50 chances that I take, if I am calmer, it helps me to pull it off.
"Chases like this, you always plan overs. For me, it started from the 15th over. I knew we're running short, but there's one guy who is making his debut [Naseem] and there's one left-arm spinner [Mohammad Nawaz]. Obviously, it was just seven runs [needed in the final over], even if it was 15, I would have fancied my chances," the 28-year-old explained.
India will take on Hong Kong on Wednesday to seal their Super 4 slot; Pakistan will meet Hong Kong on Friday in a do-or-die clash.