Hardik Pandya is one of the most loved cricketers in India. In the last 12 months or so, he has taken his game a new level altogether and established himself as one of the most important members of the Indian Cricket Team.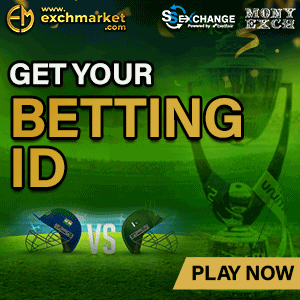 Pandya's career took off when he was picked try Mumbai Indians in the Indian Premier League (IPL). In his debut season, Hardik played some brilliant match-winning knocks for Mumbai Indians and caught the attention of the national selectors.
As a result, he was soon picked to play for India and made a good impression in his first few outings. He came across as a passionate cricketer who wants to give his best every single time he steps on the field.
But, the biggest turning point in Pandya's career (so far) was his cracking cameo in the final of the ICC Champions Trophy 2017 against Pakistan. It was a one-sided match as Pakistan outplayed India in all three departments of the game and lifted the coveted Champions Trophy. After that knock, Pandya earned the respect of fans and became a household name in India.
He won the love and respect of millions of Indian cricket fans by batting aggressively and keeping the game alive till the he lasted in the middle. Unfortunately, he got involved in a run-out with Ravindra Jadeja and it was all over.
After the match, many Bollywood actors and actresses praised Hardik Pandya's gutsy effort on Twitter. From Sushmita Sen to Huma Qureshi, B-town divas were bowled over by Pandya's passion and love for the game.
Since then, media has been keeping track of all the girls he meets and even a small conversation with a Bollywood actress becomes a trending topic on social media. Recently, Hardik Pandya posted a picture with a girl and the people of the internet and media went berserk. She was quickly named as a 'mystery girl' in Hardik Pandya's life and many articles were written on her.
But, Hardik Pandya handled this in his trademark cool and calm style and made Twitterati laugh. Check out how Pandya smashed all the rumours for a big six over long on.
'Who's that girl?' Hardik Pandya's picture with this mystery lady is going viral https://t.co/BgrVA0fsKi pic.twitter.com/9y0dbVefIk

— DNA (@dna) October 2, 2017
SAVAGE!
Mystery solved! That's my sister ?

— hardik pandya (@hardikpandya7) October 2, 2017
Twitterati loved Hardik Pandya's response and there was a flood of tweets. We have embedded some of the best for you.
??? reporters ki 2-4 din ki masala news ki waat lag gai…

— SKY (@The_Welkin) October 2, 2017
https://twitter.com/trollkejiri/status/914891352583766016
And insult to the intelligence of sports fans across the country. We expect better standards in sports journalism.

— Vipul (@Sporty_Baba) October 2, 2017
https://twitter.com/iamamitsr/status/914893519990300672
??? #SewerJournalism

— Shirin Sadikot (@ShirinSadikot) October 2, 2017
https://twitter.com/ShreyaSlays_/status/914890128044072960
https://twitter.com/SemperFiUnited/status/914894559183695872
Sir apne dna reporters ki wat laga di .. ab unhe phirse masala wala news dhoondna parega ??

— ??।।Maya।।মায়া।।?? (@cmahamaya16) October 2, 2017
Well played @hardikpandya7 ….. That should embarrass the reporter and @dna enough! ?

— Nilesh Deshmukh (@nilesh14) October 3, 2017