India white-washed Zimbabwe 3-0 on Monday following a tight 13-run win on Monday. This was the first series win under KL Rahul, who was appointed the interim skipper for this tour after clearing covid-19 and recovering from the hernia surgery.
However, KL Rahul couldn't do much with the bat – and he himself minimized the chances of doing so, leaving former India batsman Ajay Jadeja unhappy.
Ajay Jadeja slams KL Rahul for opting to bowl first in two ODIs vs Zimbabwe
Since it was a weaker team like Zimbabwe, Ajay Jadeja though KL Rahul could have easily chosen to bat first in all three ODIs, but the right-hander was reluctant to and opted for the safer option to bowl first.
And even then, in the first ODI, he didn't come out as an opener where Shikhar Dhawan and Shubman Gill completed the chase, denying KLR some much-needed game time as he's returning from a two-month injury layoff.
In desperation for some time in the middle ahead of the Asia Cup, KL Rahul opened instead of Gill in the second and third ODIs – but managed scores of 1 and 30, a laboured knock in 46 balls.
Ajay Jadeja was asked about the Indian players who will be disappointed and who will be happy with their performances, Jadeja promptly lamented Rahul's dismal tour.
"The only one who has probably gone home disappointed is the one who has fielded 110 overs and he thinks it's 150. He didn't get to bat enough and he has no one else to blame but himself – not choosing to bat [two out of] the three times that you could have," Ajay Jadeja told Sony Networks.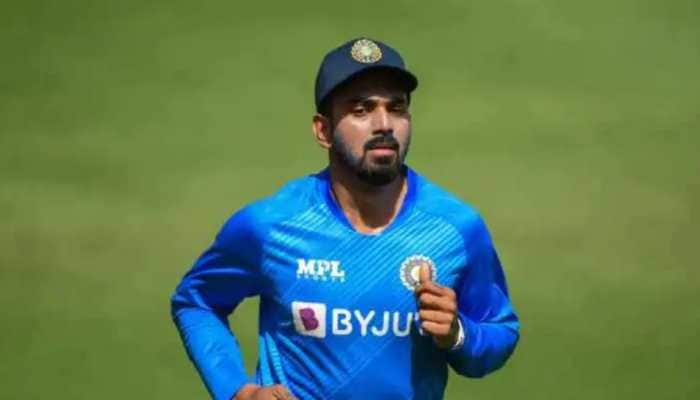 The biggest gainer is Shubman Gill: Ajay Jadeja
On the other hand, Jadeja added, Shubman Gill will be the happiest. The youngster registered scores of 82*, 33 and 130 – his maiden international century – bagging the Player of the Series award, following on from his first Player of the Series award in the West Indies ODI series.
Shikhar Dhawan hit 81* in the first ODI and Ishan Kishan hit a fifty in the third ODI.
"The biggest gain I think is Shubman, not just his batting but the versatility that he has shown. Even at No. 3, he has looked as comfortable. Shikhar Dhawan – good as usual, he is still doing what he did 10 years ago for you. Ishan Kishan – once he got in, he got run out. That's not something you worry about so much," Ajay Jadeja concluded.
KL Rahul will next be seen in the Asia Cup – on August 28 when India take on Pakistan in Dubai.