Just when it seemed that Chennai have staged a wondrous watershed as they put a screeching halt to the Rajasthan pyrotechnics removing Samson and Steven Smith, Jofra Archer had other plans for the Yellow Army.
With the score reading 186 for 7 from 19 overs, Archer took Lungi Ngidi head on and smoked him for four massive strikes out of the park.
The final over went for 30 runs as Archer smashed 25 off those. He started the carnage with a six straight over the head of Lungi Ngidi.


The next was hurled into the stands over the square leg boundary and to make matters worse it was a no ball. The third of the lot was once again struck in the same location taking the cherry out of the park, making it a hattrick of sixes for the English fast bowler.
The last of the four came over Ngidi's head as Jofra Archer launched it over the sight-screen in stunning fashion. Though the fans were hoping two more, it didn't really work out as the South African fast bowler pulled off a great remaining over, staging a strong comeback.
You can see all the four sixes of Archer here:

Twitter reacted with all their plaudits and this is what they had to say.
Irfan Pathan tweeted, "Archer looking for yuvi's record ????? #ipl"
Archer looking for yuvi's record ????? #ipl

— Irfan Pathan (@IrfanPathan) September 22, 2020

Shai Hope tweeted, "What are you batting with?@JofraArcher ?"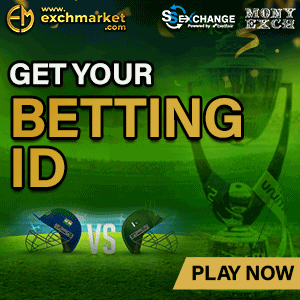 What are you batting with?@JofraArcher ?

— Shai Hope (@shaidhope) September 22, 2020

Azhar Mahmood tweeted, "Incredible hitting from @JofraArcher , that's some crazy bat speed ! feel for the bowler but a good come back from Ngidi at the end of the over. #IPL2020"
Incredible hitting from @JofraArcher , that's some crazy bat speed ! feel for the bowler but a good come back from Ngidi at the end of the over. #IPL2020

— Azhar Mahmood (@AzharMahmood11) September 22, 2020

Hemang Badani tweeted, "'ஆர்'cher Fireworks may have given CSK just a little too many to chase #RRvCSK"
'ஆர்'cher Fireworks may have given CSK just a little too many to chase #RRvCSK

— Hemang Badani (@hemangkbadani) September 22, 2020

Carlos Braithwaite tweeted, "???? @JofraArcher"
???? @JofraArcher

— Carlos Brathwaite (@CRBrathwaite26) September 22, 2020

Chennai Super Kings tweeted, "Jofra might have tweeted about all this in 1666. #Unreal ?? #WhistleFromHome #WhistlePodu #Yellove #RRvCSK"
Jofra might have tweeted about all this in 1666. #Unreal ?? #WhistleFromHome #WhistlePodu #Yellove #RRvCSK

— Chennai Super Kings – Mask P?du Whistle P?du! (@ChennaiIPL) September 22, 2020