MS Dhoni and Virat Kohli are two of the biggest names in Indian cricket, having thrashed and created innumerable records and won India a number of trophies.
One is arguably the greatest captain of all time and an incredible leader of men; the other is arguably the greatest all-format batsman and a dynamic personality on and off the field. Dhoni is the name synonymous with captaincy, leadership, wicket-keeping, finishing off in style and trophies; Kohli with class, cover drive, flick, style, exuberant and records.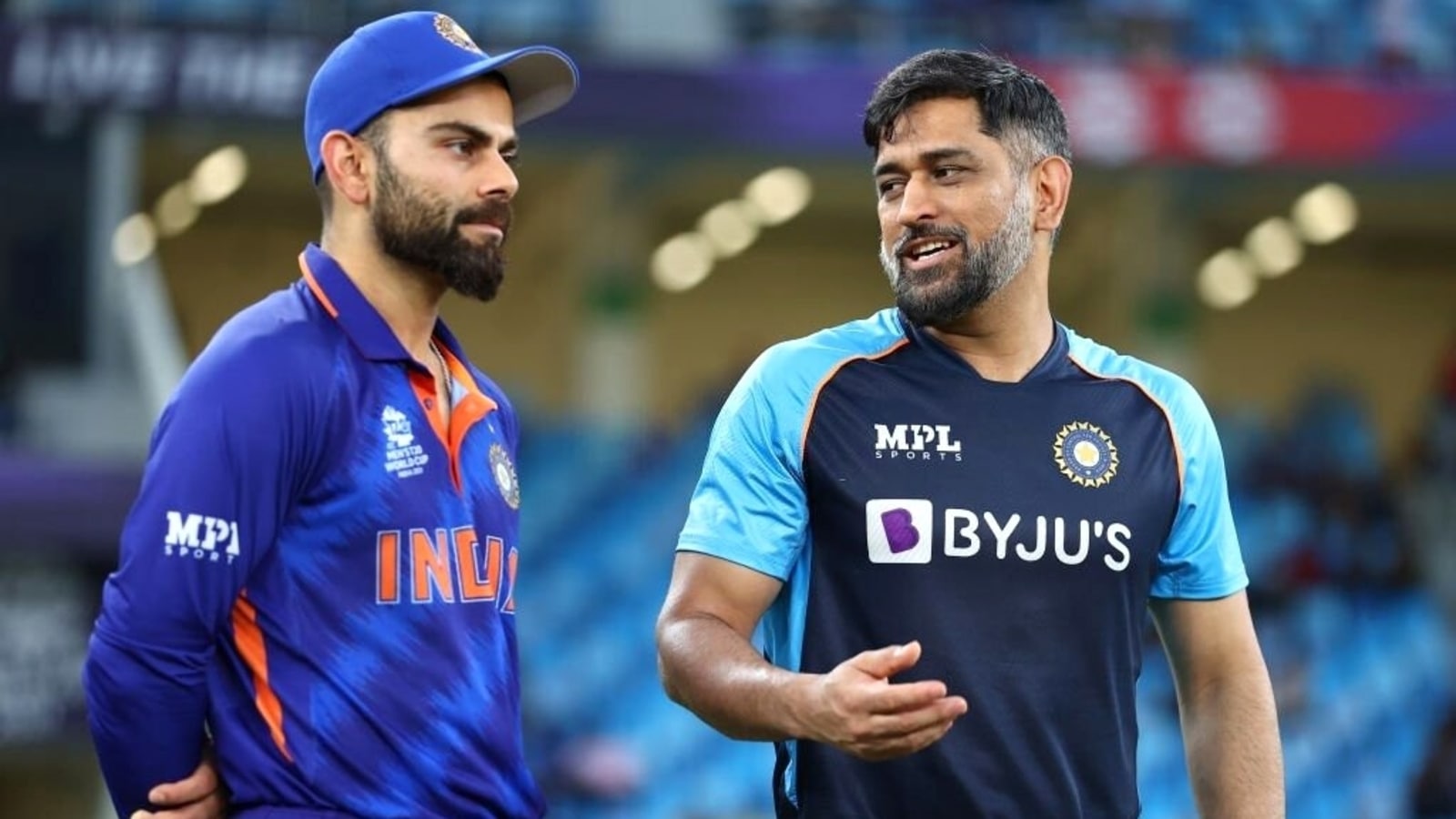 MS Dhoni made his India debut on December 23, 2004, in Chattogram vs Bangladesh. However, it wasn't an ideal start – but remains in the memory of everyone – as Dhoni was run out for a duck.
How old was Virat Kohli when MS Dhoni made his India debut?
Born on November 5, 1988, Virat Kohli was a chubby, high-spirited, bold, ambitious 16-year-old teenager with his gelled up in spikes could have been on the grounds of Delhi – or perhaps hooked to his television – when MS Dhoni made his India debut in 2004.
Kohli was making big waves as a teenage cricketer and only a couple of years later, as -an 18-year-old Kohli made it into Delhi's Ranji team and debuted there. He was then appointed the Indian captain for the 2008 under-19 World Cup in Malaysia from where he returned with the trophy.
Kohli didn't look back from thereon: he soon got into the Indian team in 2008 and by 2012 became a mainstay in the white-ball formats. He got to lead India for the first time in ODIs in 2013 and by the end of 2014, Dhoni retired from Tests and handed Kohli the Test captaincy.
Dhoni, who had started with a duck, smashed 148* vs Pakistan in his career's 5th ODI, and a few months later, his 183 vs Sri Lanka took Indian cricket by storm.
With the seniors opting out of the 2007 T20 World Cup in South Africa, the BCCI, on the advice of Sachin Tendulkar, appointed Dhoni as the skipper. The Ranchi-lad returned home with the inaugural T20 World Cup trophy in his hand, and from there began perhaps the most incredible journey of an Indian captain.
Number 1 Test ranking and a mace; CB Series 2008 win in Australia; tri-series win in Sri Lanka in 2009; 2011 World Cup, 2013 Champions Trophy; final of 2014 T20 World Cup; semi-final of the 2015 World Cup; add to it the number of IPL trophies – and it makes a good case for people to consider Dhoni as the greatest cricket captain of all time.