India's vice-captain Ajinkya Rahane, who is currently leading the Indian cricket team in the ongoing 1st test match against New Zealand in the absence of the regular skipper Virat Kohli, has been going through a rough time. Questions are being raised on Ajinkya Rahane's place in the side after the stand-in skipper failed to perform with the bat in both the innings of the ongoing first Test against New Zealand in Kanpur.
It has been a long time since Rahane has been under criticism for his poor form. Rahane, who played a stunning knock of 112 runs on the Boxing Day Test against Australia, has only scored two half-centuries in 19 innings, ever since then.
Rahane was unable to contribute to the team when it was needed the most. In the ongoing 1st Test match, Rahane has failed to perform in both the occasions, scoring only 35 and 4 runs in 1st and 2nd innings respectively. The numbers clearly reflect Rahane struggles with the bat.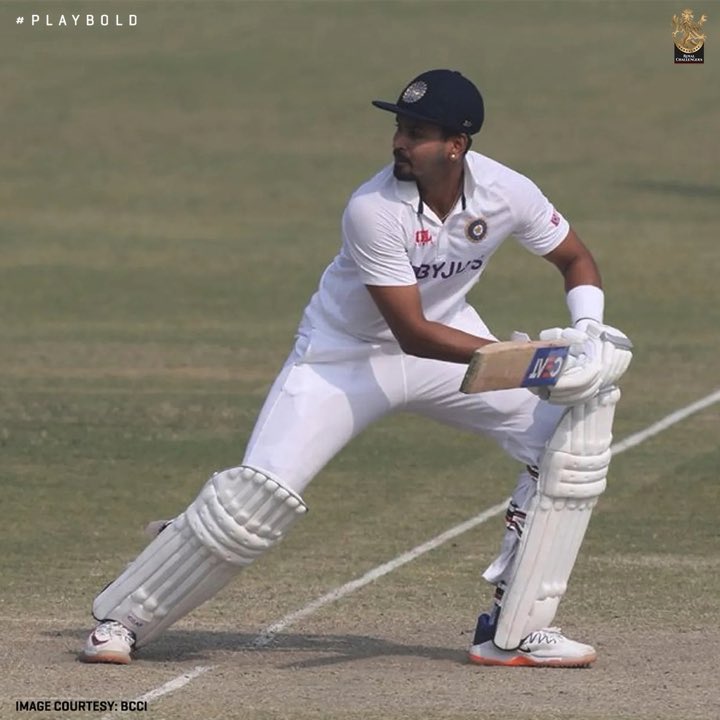 On the other hand, Shreyas Iyer, who had registered his maiden century in his maiden Test innings on Friday, showed immense fighting skills and rescued the team once again with a gritty knock of 65 runs. He became the first Indian batter to hit a hundred and fifty on his Test debut.
As the Indian skipper, Virat Kohli will return back to the team in the second Test match against New Zealand, experts and pundits have been debating over Rahane's position in the team. While several experts feel that the stand-in skipper should be given another chance to prove his worth, there are many who are backing Shreyas Iyer for a place in the playing XI.
Even though Virat is expected to return and take up his regular position in the middle order, Shreyas Iyer is now most probably going to play the second test match against New Zealand in Mumbai as well.
Former New Zealand spinner Daniel Vettori feels that Ajinkya Rahane will have to make way for Virat Kohli in the second Test against New Zealand. Speaking to ESPNcricinfo, Vettori said:
"I still think Rahane is still a solid player. He looks like he wants to be aggressive; the way he is playing doesn't feel tentative. but he is getting out. In a lot of ways, being dropped and having the ability to come back and resettle everything as a batsman, particularly at the Test level, can weigh you down,"
He added:
"If they [Indian team management] leave him out of the next Test match, I don't think it will be a death-knell for his career; it will just be a one-Test dropping, because it just resets everything, gives him a chance to go back and do a bit of work.
"I think it's hard to drop someone [Iyer] who has scored a century on Test debut against a quality side. So, it will probably be Rahane who will make way [for Kohli],"
However, former Indian cricketer Wasim Jaffer feels it is tricky to drop Ajinkya Rahane from the Test team, especially because he led the team in Kohli's absence. He said:
"He would be more upset with the start he got in the first innings and [he] did not convert it into a big one, because [in] the second innings, anytime when you bat on the day-four or day-five wickets, it is hard work. But the first innings, when the conditions were good for batting, that's where I think he would be upset for not getting a big score," Jaffer said.
"It's going to be a big question, 'who goes out when Virat Kohli comes in', and what kind of combination India goes with, because Mayank [Agarwal] has not got runs, Ajinkya [Rahane] has not got runs, [Cheteshwar] Pujara has not got runs."
When asked about whether India will drop Rahane, Jaffer jokingly responded: "In India, when the batsman is out of form, the bowler sits out. So, you might see four bowlers playing in Wankhede. It's tricky to drop a player who captained the team in the first Test, you will think twice before dropping him in the second," Jaffer added.