Here's How Javagal Srinath Helped Anil Kumble Take His 10th Wicket: New Zealand's left-arm orthodox spinner Ajaz Patel surprised one and all when he took all 10 wickets in the first innings of the second Test match at the Wankhede Stadium. It was a moment that united cricket fans across the world in praising Ajaz's efforts and celebrated his rare achievement.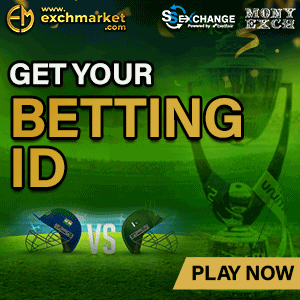 Ajaz Patel became only the third cricketer in the history of Test cricket to take all 10 wickets in an innings, after Jim Laker and Anil Kumble. Anil Kumble also praised Ajaz's efforts and wrote a special message for him on Twitter.
Here's what Anil Kumble wrote for Ajaz Patel:
"Welcome to the club Ajaz Patel. Perfect 10. Well bowled. A special effort to achieve it on Day 1 and Day 2 of a Test match."
Welcome to the club #AjazPatel #Perfect10 Well bowled! A special effort to achieve it on Day1 & 2 of a test match. #INDvzNZ

— Anil Kumble (@anilkumble1074) December 4, 2021
When Ajaz took his 10th wickets, that moment took us back to the day when Anil Kumble took all 10 wickets against Pakistan at Feroz Shah Kotla stadium in Delhi. And it also reminded us of Javagal Srinath's effort to help his mate take the 10th wicket. After Kumble took his ninth wicket, Javagal Srinath, who was bowling from the other end, started bowling wides to avoid any kind of dismissal. Srinath kept bowling wides and deliveries outside the off-stump to make sure that the wicket doesn't fall off his bowling.
Anil Kumble had also shared this incident in one of his interviews and revealed that it there was no communication between the two about what needed to be done and Srinath did that on his own.
"He [Javagal Srinath] had to unlearn all his skills and bowl wide. But I didn't ask him, believe me. I thought, 'Let's give Wasim a single.' But I thought I had to get one that over because it would have been embarrassing to ask one more. I was just destined. One down in a series, against Pakistan, just so special," Anil Kumble had said.
Watch the video of Javagal Srinath's famous over here:
We hope you liked this story if you didn't know it already. We, at The Cricket Lounge, aim to bring all the latest cricket news, cricket updates, cricket videos and cricket statistics, to you in the most entertaining way.