The Rajasthan Royals (RR) recorded the third-lowest total in the IPL history of as they got bundled out for only 59 runs in their chase of 172 against the Royal Challengers Bangalore (RCB) on Sunday in Jaipur.
They lost the match by a massive margin of 112 runs which had contrasting effects on the Net run rate of both the teams which meant RCB are in strong playoff contention while RR are now hanging by a thread.
Half-centuries from Faf du Plessis (55 off 44) and Glenn Maxwell (54 off 33), followed by sensational pace bowling show from Mohammed Siraj and Wayne Parnell led to RCB winning by such a huge margin, because of which not only RCB equalled RR on points, but also pipped them over on NRR.
Here is the points table after RR vs RCB match:
Rajasthan Royals (RR) have now lost 6 out of their last 8 matches and now stand on the brink of elimination from the playoff race. RCB jumped to the 5th spot in the points table with 12 points in 12 matches while RR dipped to the 6th position with 12 points and 13 games. While RCB, PBKS, MI, and LSG all have 2 games in hand, RR only have one match remaining.
How can Rajasthan Royals (RR) still qualify for playoffs?
After a thumping loss to RCB, Rajasthan Royals (RR) have only 12% chance of qualifying for the playoffs. They can get to 14 points and will need plenty of other results – MI to lose both matches, LSG to win only 1, RCB to win only 1 and PBKS to win 2 – to go their way to sneak into the playoffs.
Though they can still make it into the top 4 with 14 without the help of net run rates, it is also possible for 5  other teams to finish on 15 or more points, thus knocking out RR.
As for RCB, if they win both their remaining matches, they are likely to sneak into the playoffs. MI and PBKS are two teams who could end up with 16 points, but RCB has a healthier NRR than both those teams.
IPL 2023 Playoffs chances:
GT – 98%.
CSK – 96%.
MI – 79%.
LSG – 59%.
RCB – 30%.
PBKS – 21%.
RR – 12%.
KKR – 3%.
SRH – 2%.
DC – 0%.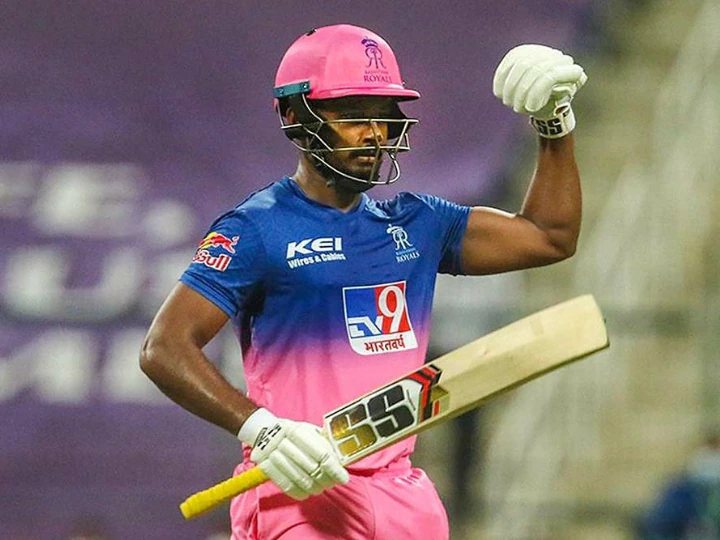 Speaking after this embarrassing loss, RR captain Sanju Samson said: "I think our top three were scoring a lot of runs, we go hard in the powerplay but it didn't come out today. I think it's too soon to analyze or dissect the game. You need to go hard in the powerplay knowing the ball was getting slower and older, that's the way me, Jaiswal and Jos have played throughout. Credit to the RCB bowlers for their energy and intensity."
"I think this was a target that could have gone to the wire, I expected a tight match if we had a decent powerplay. I was just thinking seeing the batting collapse where we went wrong? I don't think I have an answer to that yet. We all know the nature of the IPL, we've seen some funny things happen in the league stage. We have to keep strong, take a day off and think about the game in Dharamshala. I think we need to end on a strong note. We have to take responsibility on the whole as a team for this performance."