India's bowling sensation Mohammed Siraj once again captured everyone's attention as he produced a match-winning spell as he bagged 9 wickets at an average of 10.22, an economy of 4.05, and a strike rate of 15.1 as he finished as the leading wicket-taker in the recently-concluded 3-match ODI series against Sri Lanka. Siraj provided early breakthroughs throughout the series against Sri Lanka.
In the first ODI, he picked up two wickets with the new ball. In the second, he took one, and in the third, he picked up four wickets and played a big role crucial role in helping the Indian cricket team register a  3-0 whitewash over the visitors.
Into his sixth year in international cricket, Siraj is already being hailed as the  "player for the future". While he has been receiving praise from all corners for his terrific performances, here, in this article, The Cricket Lounge will be discussing his cricketing journey so far and will also share some interesting and lesser-known facts about the star bowler.
Siraj's Family, Childhood And His Beginnings
Siraj was born on March 13, 1994, into a lower-middle-class family to parents Mohammed Ghaus and Shabana Begum in Hyderabad. Belonging to a weak financial background, Siraj's parents had to make a lot of sacrifices in order to make his career in cricket. Siraj's father, who was an auto-driver, was instrumental in Siraj's growth as a cricketer as he supported his son's ambitions with his limited resources.
In his childhood, Siraj used to get a lot of bashing from his mother because he didn't like studying. His brother, on the other hand, excelled at academics. However, today Siraj's mother is proud of whatever his son has achieved so far.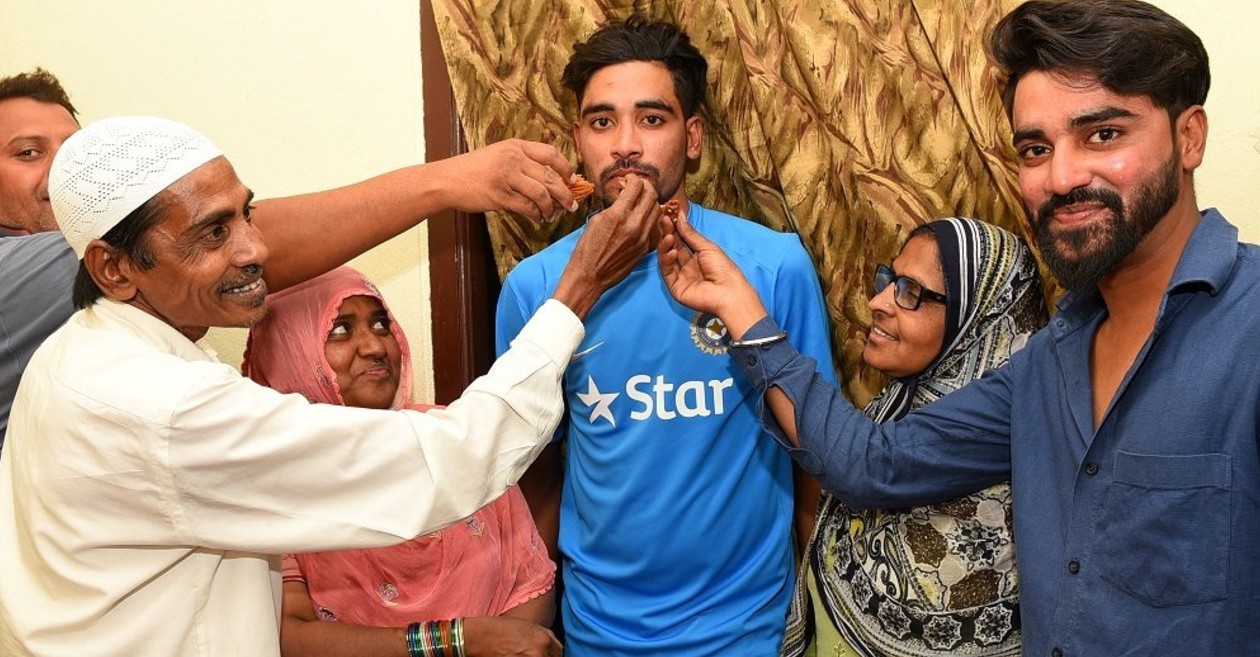 Unlike many, Siraj could never go to a coaching academy as he didn't have the privilege of being coached by professionals at a young age. As admitted by Siraj himself, he is a self-taught bowler. As a young kid, he started by playing tennis ball cricket, which helped taught him the ability to bowl in the block holes. It was his friends who forced him to enroll in professional cricket. He first joined the Charminar Cricket Club as a batsman but later turned into a fast bowler.
Interestingly, Siraj's first salary as a cricketer was INR 500. He bagged 9 wickets in a club match. Impressed with his performance, his uncle rewarded him with INR 500.
Domestic Career: 
Siraj made his first-class debut for Hyderabad on 15 November 2015 under the coaching of Karthik Udupa in the  2015–16 Ranji Trophy tournament. He made his T20 debut on  2 January 2016 in the 2015–16 Syed Mushtaq Ali Trophy tournament.
Under the mentorship of Ashish Nehra, Bhuvneshwar Kumar, and VVS Laxman, Mohammed Siraj took his baby steps to bowling superstardom but it did not materialize. However, he emerged as the highest wicket-taker for Hyderabad in the 2016-2017 edition of the Ranji Trophy tournament, picking 41 wickets at an average of 18.92.
The Big Break:
Ever since breaking out into First Class cricket, Siraj went on to impress one and all with his consistent performances. All thanks to his terrific performances in the domestic season of 2016-2017, he received a lot of attention at the IPL auctions in 2017.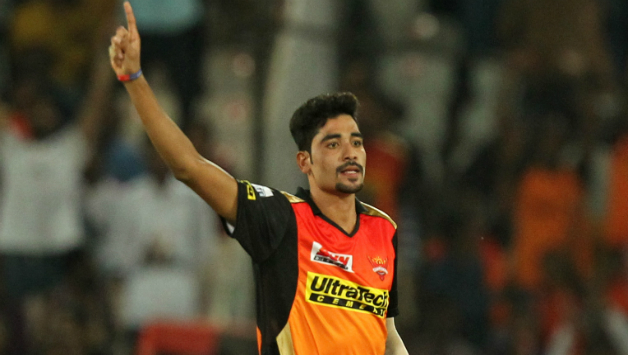 He was roped in by SunRisers Hyderabad for a whopping amount of INR 2.6 crores in the auctions. He became an overnight sensation with his powerful show in his debut season in the Indian Premier League. Siraj emerge as one of the top uncapped buys of the auctions.
Buying New House For Family:
After having bagged a big IPL deal, the first thing that Siraj did with the money was to buy a new house for his family. Though he has achieved new heights in his career, he still remembers the hardships his parents had to endure in his childhood.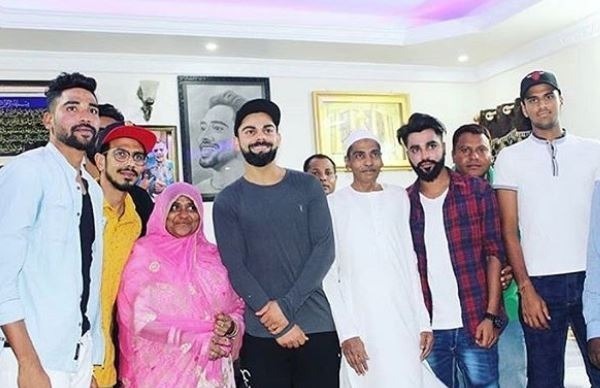 Siraj's New IPL Home – RCB:
Though he started with SunRisers Hyderabad in 2018, his exploits in the Vijay Hazare Trophy helped him find a new home in the next season and that was Virat Kohli's Royal Challengers Bangalore and ever since then, there have been no turning backs for him. Though, he didn't get the same success: 11 wickets in 11 games at an economy of 8.95. The numbers only worsened in the 2019 season but King Kohli showed his faith in him and supported him.
However, he made a comeback in IPL 2020 and gave amazing performances. Siraj is still remembered for his memorable spell in the game against Kolkata Knight Riders. He became the first bowler in IPL history to bowl two maiden overs and he ended with figures of 4-2-8-3. Siraj has become an integral part of Virat's RCB and has become a fan favorite.
International Debut:
It was in October 2017, when Siraj was named in India's Twenty20 International (T20I) squad for their series against New Zealand. He made his T20I debut for the Indian cricket team 4 November 2017, taking the wicket of Kane Williamson, finishing with figures of 1 wicket for 53 runs from four overs. After giving an impressive performance for team India in T20Is, he made his ODI debut against Australia at the Adelaide Oval on 15 January 2019.
On 26 October 2020, Siraj was named to India's Test squad for their series against Australia. He replaced an injured Mohammad Shami, however, a personal tragedy took place amidst the series that only toughened him as a person and as a player. His first Test wicket was of Marnus Labuschagne.
When Siraj Lost His Biggest Support:
Siraj's father passed away on November 20, 2020 when he was in Australia. The star bowler couldn't return to home for the funeral due to COVID-19 protocols. His father Mohammed Ghouse had died due to a lung ailment in Hyderabad on Friday. He was 53. Mohammed Siraj only came to know the news of his father's death when he had finished the practice session at Sydney's Blacktown Oval. At that time, team India was in the middle of a 14-day quarantine period and has  been training in isolation on the outskirts of the city of Sydney after arriving to the country on November 13.
"My dad always used to say ' mere beta, desh ka naam roshan karna' (my son, make the country proud). And, I will, for sure!" said an emotional Siraj.
"The last time I spoke to him was before I left for Australia. I am aware of the hardships my dad faced, driving an autorickshaw so that I could pursue my passion," said the lad who rose from the by-lanes of Toli Chowki to don the National jersey of the Indian cricket team.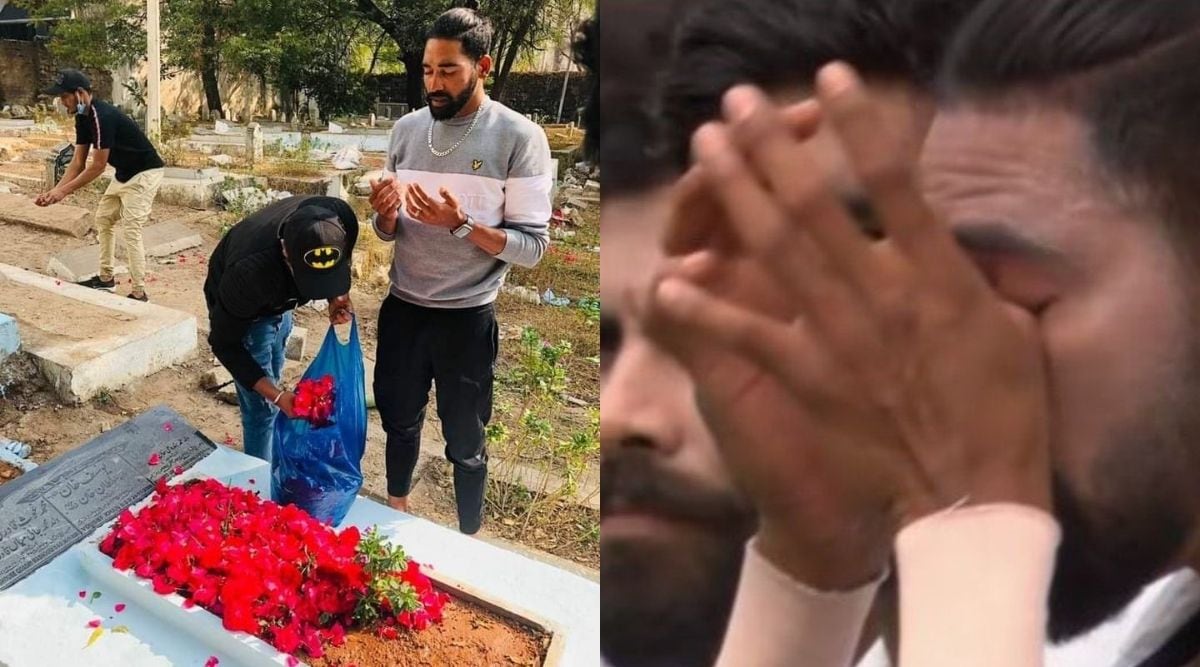 He added: "I have lost the biggest support of my life. It was his dream to see me play for the country and I am glad I could realise that and bring him joy," 
"Stay strong for your dad's dream." Those were the words of captain Virat Kohli as Siraj chose to continue his stay in Australia. Not many are aware of the fact that Siraj was offered the option to fly back home by the BCCI, but given the quarantine protocols, he would have had to spend 14 days in isolation if he had travelled back home and then flown back to rejoin the team.
Siraj Became A National Hero:
Siraj toughened up after his father's death. He made his test debut and bagged five wickets for 77 runs on his Test debut at the hallowed Melbourne Cricket Ground. He emerged as a national 'hero' when he picked a match haul of eight wickets at the iconic Lord's Test match. He played a key role in India's iconic success against Australia.