Former India bowling coach Bharat Arun revealed an interesting piece of statement that fast bowler Mohammed Shami had told him.
Shami very well understands that he doesn't have the gifts of talent that fast bowlers like Jasprit Bumrah, Kagiso Rabada, and Shaheen Afridi. So all he wants to do is focus on what he can control: the determination to work hard on each and every bowling aspect.
While everyone gushes over his wrist position and upright seam position, among others, Mohammed Shami puts the rhythm he runs in to deliver the ball as imperative to being a successful, world-class fast bowler.
Former bowling coach Bharat Arun, who worked extensively with Shami during his stints with the Indian team in which Shami rose in stature, lavished huge praise on Shami's bowling.
In his column for ESPNcricinfo, Bharat Arun wrote: 'I remember Mohammed Shami saying once, "I need to run in like a horse to be successful." All this World Cup, Shami has been running in – galloping, you could say – fluently, with an amazing rhythm that complements his bowling skills.'
Shami has simply been sensational in the league stage of the World Cup 2023. In only 5 matches, Shami took 16 wickets with two five-wicket hauls, at an outstanding average of only 9.56 and an economy of 4.78.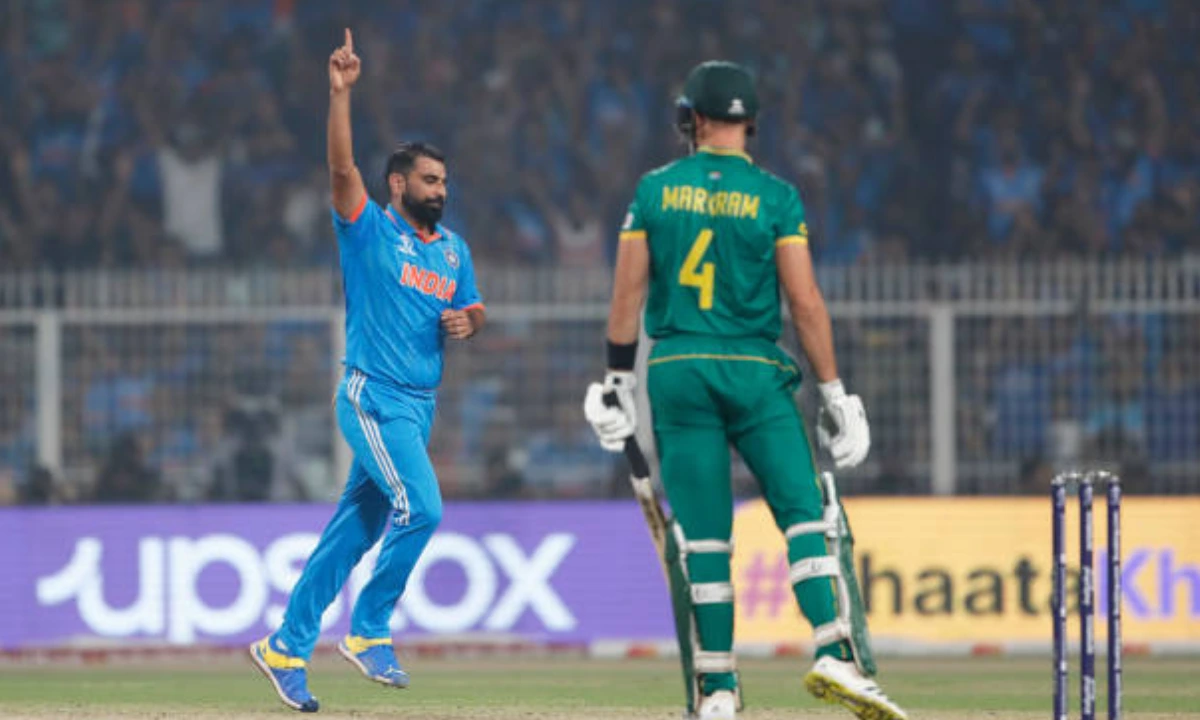 Mohammed Shami to Ben Stokes "one of the most memorable passages"
Talking about the "mouth-watering" 10-ball spell from Shami to Ben Stokes, which saw Shami beating Stokes multiple times before castling him, Bharat Arun said it was one of the most memorable phases in the World Cup 2023.
In Lucknow, Shami had Stokes on a hook, out of which the only way out for the England batter was when Shami bowled him for a duck.
Arun added: "With the kind of momentum he builds in his run-up, and his smooth, repetitive action, he has been able to pitch the ball like he is skimming a flat stone on water, skidding through batters' defences.
The best example is the mouth-watering ten-ball spell he delivered to Ben Stokes in Lucknow two weeks ago, easily one of the most memorable passages of play at this World Cup."