England's fast bowler Stuart Broad, who is hailed as the modern legend of the game, shocked the cricketing world when he announced after Day 3 of the fifth Ashes Test in London that it would be his last match. The right-arm pacer brought the curtains down on his illustrious career with a fairytale finish as picked the last two Australian wickets to fall to clinch an England win and bow out with 604 Test wickets. He even finished the Ashes 2023 Test series as England's top wicket-taker with 22 scalps in his account.
Besides a wicket off the final ball of his career, earlier Broad had smashed the final ball he faced in his international career for a six. He finished at number 5 on the list of highest wicket-takers in Tests. However, his retirement has left a huge void for England that they will have to fill-up really soon.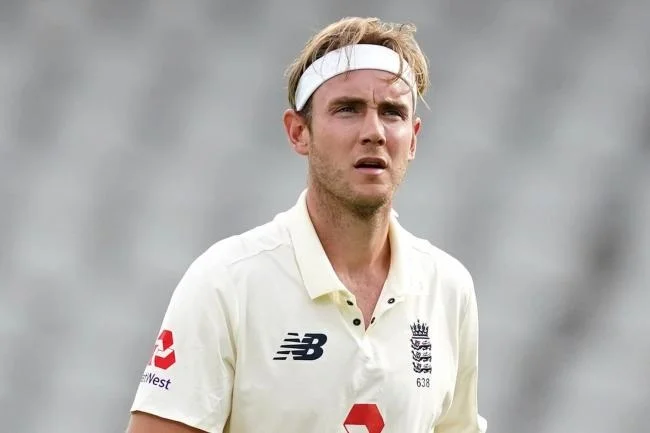 Ian Bell Named 3 Pacers Who Can Replace Stuart Broad
Meanwhile, former England batter Ian Bell believes that there are players like Ollie Robinson, Josh Tongue, and Sam Cook, who may step into his position and rise to the opportunity.
Speaking to Betfair, Ian Bell said: "Stuart Broad's retirement means England need to find a replacement. I think as far as replacing Broad goes, England have options and they are down the road to finding some good operators. Ollie Robinson, of course, comes back into the team," 
Ian Bell first picked Ollie Robinson as the perfect replacement for Stuart Broad.  "I think as far as replacing Broad goes, England have options and they are down the road to finding some good operators. Ollie Robinson, of course, comes back into the team,"
For the second place, Bell named Josh Tongue as he had already made his debut for the team and managed to handle the pressure well. He said:
"Josh Tongue made his debut this summer and it looked as though he could handle the pressure of a big series,"
Thirdly, Ian Bell picked Sam Cook who plays for Essex as Broad's replacement. But Bell further insisted that Cook can do the job of replacing Stuart Broad in the England team since he has a high skill level and can keep consistency like no other player. He said:
"Sam Cook, from Essex, could do a job. I was with him with the Lions in Sri Lanka. He has a high skill level, hits the top of off with consistency like nobody else and his control of length is fantastic. What is key is recognizing that guys like Tongue or Cook need time to bed in. You can't expect either of them to be as good as Stuart straightaway,"