It was a fairytale finish to the great Test career of Stuart Broad. The England pacer had announced on Day 3 of the fifth Ashes Test match at the Oval that the Test was going to be his last. When the D-day came, he picked the last two Australian wickets to fall to clinch an England win and bow out with 604 Test wickets. He even finished the Ashes 2023 Test series as England's top wicket-taker with 22 scalps in his account.
Besides a wicket off the final ball of his career, earlier Broad had smashed the final ball he faced in his international career for a six. The script of him finishing off the game for England was all written in stars.
Stuart Broad etched his name in cricketing history with many exceptional performances throughout his career. He stands fourth on the all-time list of Test wicket-takers, which also includes legends like Muttiah Muralitharan, Shane Warne, and his great friend, veteran England pacer James Anderson.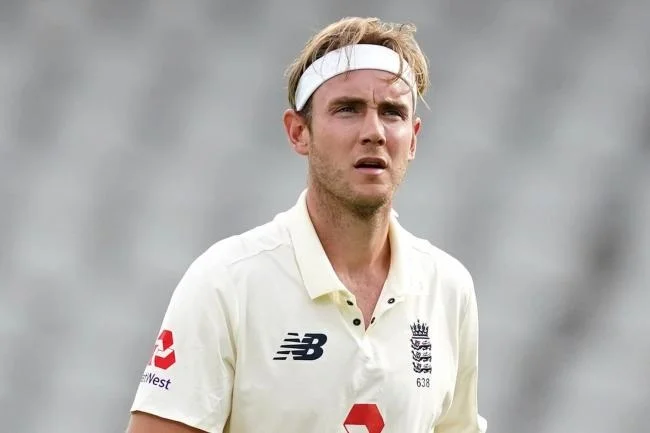 Stuart Broad Revealed The Moment He Got Emotional After His Fairytale Finish To Test Career
Meanwhile, it was only in the aftermath of the most sensational goodbyes to a sporting career that Stuart Broad started to feel emotional. Though, not immediately when he picked his last wicket, but the day after when he was able to see his Ashes performance through a different lens. Broad explained:
"I woke up and saw a clip of headband-wearing fans in the crowd celebrating a wicket, and I was like, "wow". I've always worn my heart on my sleeve but it was seeing what it meant to other people that got me."
He added: "Later, as I took my dog Alfie to the park near where I live, I walked past a house five minutes down the road and there was a headband tied around the railing at the front. I looked up and there were posters in the window saying 'Thank you so much for your career'. It was really cool."
Following last weekend's announcement, there have been hundreds of messages and tributes coming in for Stuart Broad. Talking about that he said: "Apologies, I've not replied to them all yet but I will."