England's star bowler James Anderson has admitted that Stuart Broad's retirement will leave a big hold in the England team following his Ashes farewell. Broad, 37 years, announced his retirement after the 3rd day of the fifth Test match against Australia at The Oval.
Stuart Broad, who was playing the final match of his Test career, ended it on a high as he became the first player in history to hit a six on the final ball and take a wicket on the final ball in Test cricket. It was a typical exuberant end to a magnificent career.
In the perfect finale, Broad took the wickets of Todd Murphy and Alex Carey to seal a 49-run victory for England that leveled a captivating Ashes series at 2-2. Earlier, Broad remained unbeaten at the score of 8 runs. Broad smashed one final six before the England cricket team was bowled out for 395 runs on the fourth day of the game at The Oval on Sunday. Broad smashed his 55th six for England — putting him fifth on the all-time list of English six-hitters in tests.
With this,  he became the first player in history to hit a six on the final ball and take a wicket on the final ball in Test cricket.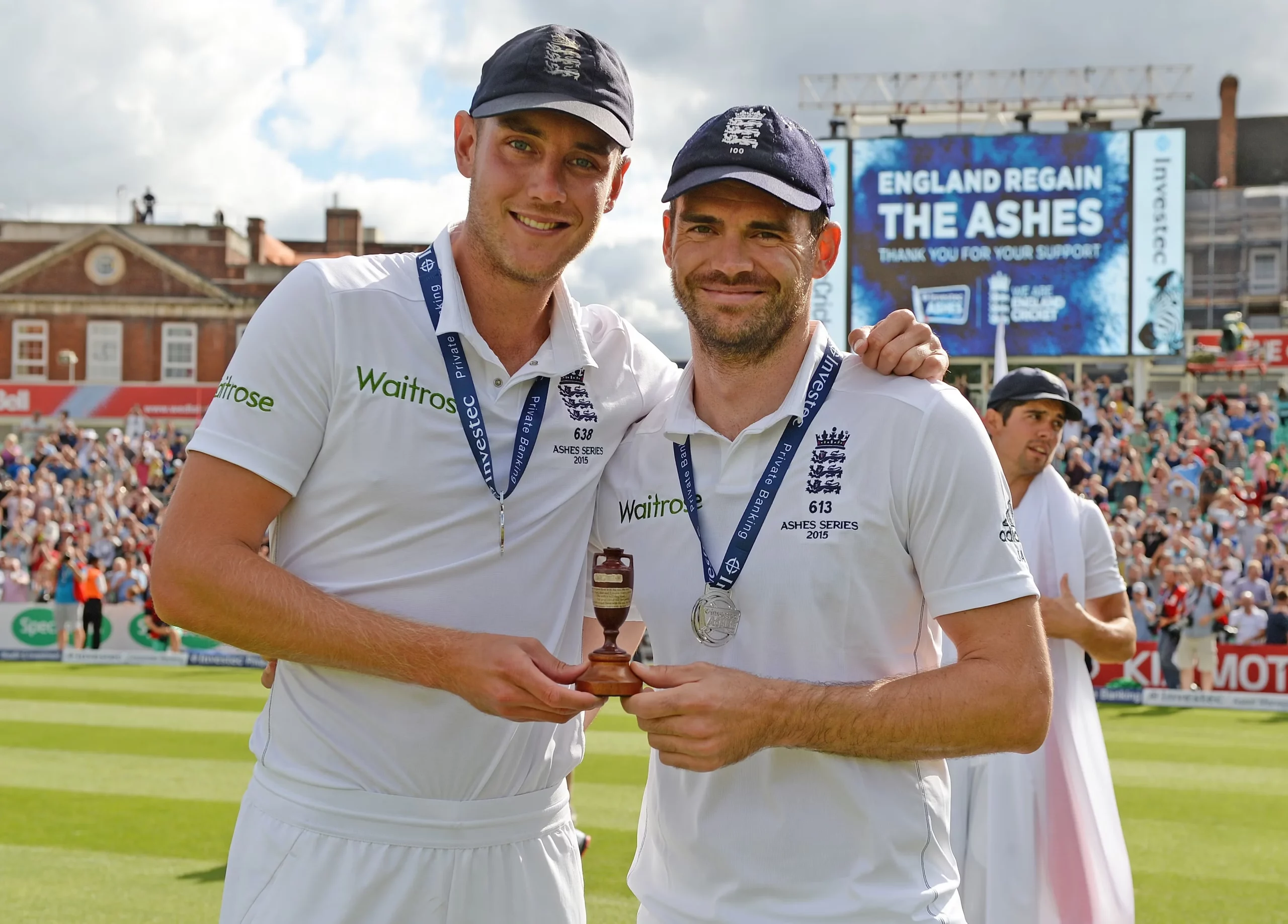 James Anderson Admits Stuart Broad's Retirement Will Leave A Big Hole
Meanwhile, James Anderson, who has been Broad's new ball partner for many years in the England team, expressed how Broad is leaving a big hold for him. In his column for Daily Telegraph, Anderson wrote:
'On a professional level, Stuart leaves a big hole for me. We did not realise it at the time but when we were young, we were in direct competition, so raised our standards to compete.
'When we started playing together we complemented each other's game, how we were trying to take wickets and what we could do to help that.'
'As the years have gone on, we have bought into our respective games. I have been his coach and he has been my coach.
'Whether in practice or in a game, having him stood at mid-off watching my action and saying, 'Maybe you are running in too quick,' or 'Have you tried doing this or that?' Was a huge help and that is something I will definitely miss.'
Further, Anderson revealed that Broad was presented with a boxed bottle of champagne with personal messages from each player. He wrote:
'It's hard to know where to start. Thanks for all the memories, I owe you so much,' was Anderson's message to his close friend.
'It was the perfect way to go out,' Anderson said of Broad's perfectly scripted final few deliveries.
'It was nice that we did not go out at the same time together as well. We have always been put in a bracket as a partnership but he is in his own right one of the best bowlers England have ever produced, so he deserved his own send-off.'