The International Cricket Council (ICC) has announced the official Team of the Champions Trophy 2017. The team picked by former international captains Michael Atherton and Sourav Ganguly, has picked 4 Pakistanis, 3 Indians, 1 Bangladeshi and 3 English cricketers.
Pakistan's skipper Sarfaraz Ahmed was named the skipper of the side. He led Pakistan brilliantly in the tournament and kept his young troop motivated. Sarfraz said he was honoured to be named skipper of the ICC Team of Champions Trophy 2017. He also said that selection of young Pakistani cricketers Fakhar Zaman and Hasan Ali is excellent reward for their breakout campaigns.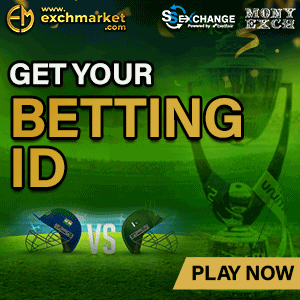 "To be appointed as captain of the Team of the ICC Champions Trophy 2017, which includes some of the finest and most attractive cricketers of this generation, is the perfect icing on the cake," said Sarfraz Ahmed.
1. Shikhar Dhawan (India)
M: 5 | R: 338 | Ave: 67.60 | SR: 101.80 | 100s: 1 | 50s: 2 | HS: 125
2. Fakhar Zaman (Pakistan)
M: 4 | R: 252 | Ave: 63.00 | SR: 113.00 | 100s: 1 | 50s: 2 | HS: 114
3. Tamim Iqbal (Bangladesh)
M: 4 | R: 293 | Ave: 73.25 | SR: 86.17 | 100s: 1 | 50s: 2 | HS: 125
4. Virat Kohli (India)
M: 5 | R: 258 | Ave: 129.00 | SR: 98.85 | 100s: 0 | 50s: 3 | HS: 96*
5. Joe Root (England)
M: 4 | R: 258 | Ave: 86.00 | SR: 86.00 | 100s: 1 | 50s: 1 | HS: 133*
6. Ben Stokes (England)
M: 4 | R: 184 | Ave: 92.00 | SR: 81.41 | 100s: 1 | 50s: 0 | HS: 102*
W: 3 | Ave: 62.33 | Econ: 7.14 | SR: 52.3 | BB: 1-42
7. Sarfraz Ahmed (Pakistan) (c/wk)
M: 5 | R: 76 | Ave: 76.00 | SR: 80.00 | 100s: 0 | 50s: 1 | HS: 61*
Ct: 9 | St: 0
8. Adil Rashid (England)
M: 3 | W: 7 | Ave: 20.28 | Econ: 4.73 | SR: 25.7 | BB: 4-41
9. Junaid Khan (Pakistan)
M: 4 | W: 8 | Ave: 19.37 | Econ: 4.58 | SR: 25.3 | BB: 3-40
10. Bhuvneshwar Kumar (India)
M: 5 | W: 7 | Ave: 28.14 | Econ: 4.63 | SR: 36.4 | BB: 2-23
11. Hasan Ali (Pakistan)
M: 5 | W: 13 | Ave: 14.69 | Econ: 4.29 | SR: 20.5 | BB: 3-19