ICC Champions Trophy 2017: Rishabh Pant is one of the most exciting young talents in Indian cricket. He has impressed one and all with his spectacular batting performances in the ongoing IPL 2017 and there is a common opinion that he is going to be the next big thing in Indian cricket.
After his consistent performances in domestic season 2016/17 and outstanding display of hitting in IPL 2017, many fans were hoping that Pant would make it to India's squad for ICC Champions Trophy 2017. But, selectors preferred experience over youth and picked a very experienced squad for the big ICC tournament.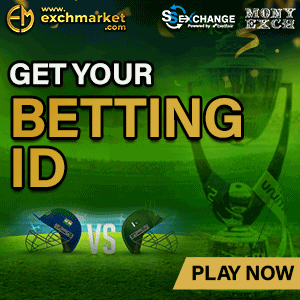 While announcing the squad, the chairman of selectors MSK Prasad explained why MS Dhoni was picked and not Rishabh Pant in ICC Champions Trophy 2017 squad.
"How many of us still believe that MSD is still the best wicketkeeper in the world? We all believe he is still the best wicketkeeper in the world. We are only talking and focussing on his batting form," India's chairman of selectors MSDK Prasad said while addressing the media in a press conference.
"He is an invaluable asset to the team and his inputs in crunch situations, he has got one of the best brains. He is the best person to guide Virat," MSK Prasad added.
Talking about Dhoni's spectacular skills behind the stumps, Prasad that people focus too much on his batting and forget that he is the best wicketkeeper in the world.
"Not many people realize, that in last 10-12 years, Dhoni has never had a bad day with the gloves. We always treat him as a batsman but the phenomenal stuff he does behind the wickets, not many people appreciate that. According to me, he is still the best wicketkeeper in world cricket," MSK Prasad said.
Talking about Rishabh Pant, Prasad said that selectors are very impressed with the way young Delhi batsman is playing and he is surely one for the future.
"We are completely impressed by how Rishabh Pant is playing. It's just combination because of which he missed out. He is one cricketer we are looking at for our future. He is definitely a solution for our future" added Prasad.