The organisers of ICC Champions Trophy 2017 have confirmed that tickets for all matches involving defending champions India as well as the semi-finals and final of the tournament have been sold out.
The demand for India vs Pakistan and the final of the tournament was so huge that every section of tickets was oversubscribed.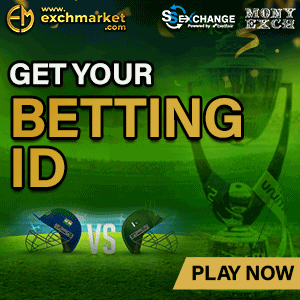 ---
"The demand has been extraordinary so far but there are still limited tickets available for some matches across all venues," Steve Elworthy, tournament director, said.
"Again, we stress that fans should only buy tickets from authorised ticket sites, which is why we are providing a resale service via our website. It will allow fans to sell any unwanted tickets at face value to fellow fans in a safe and secure way. This is the only way you guarantee a ticket and avoid disappointment," Elworthy added.
---
Indian cricket team gets a massive support from their fans, irrespective of the country they are playing in. During the ICC Cricket World Cup 2015 in Australia, in the match against India and Australia, there were more Indian supporters than Australians in the stadium. In fact, throughout the tournament, the kind of support Team India received from their fans was absolutely unbelievable.
India are one of the strongest sides in the tournament and the defending champions will start their campaign against the arch-rivals Pakistan. It is being reported that India's fan group 'Bharat Army' has made special preparations for the big ICC tournament and they are all set to support Virat Kohli and his men with banners, songs and dhol.
Many Indian cricket fans will also travel from India to England, to watch the second most prestigious tournament in 50 overs cricket, after ICC Cricket World Cup, and all of them would be hoping that Men In Blue defend their title and bring yet another glorious trophy home.
Fans are also excited to see Virat Kohli lead India for the first time in a big ICC tournament.
More to follow...