Twitter.com's latest update enables users to express their views in more than 140 characters. Earlier, there was a word limit but considering the popularity of the platform and users' request to add more words, Twitter doubled the word limit and now we can type 280 characters in one tweet.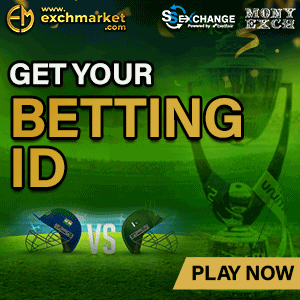 "Our goal was to make this possible while ensuring we keep the speed and brevity that makes Twitter, Twitter. Looking at all the data, we're excited to share we've achieved this goal and are rolling the change out to all languages where cramming was an issue," Twitter said in an official statement.
The International Cricket Council (ICC) used this opportunity to take a hilarious at Sri Lankan cricketers who, mostly, have big names.
ICC tweeted: "Thanks to #280characters, we can now use the following names! Warnakulasuriya Patabendige Ushantha Joseph Chaminda Vaas, Handunnettige Deepthi Priyantha Kumar Dharmasena, Dickwella Patabendige Dilantha Niroshan Dickwella, Herath Mudiyanselage Rangana Keerthi Bandara Herath."
Thanks to #280characters, we can now use the following names! ??

Warnakulasuriya Patabendige Ushantha Joseph Chaminda Vaas
Handunnettige Deepthi Priyantha Kumar Dharmasena
Dickwella Patabendige Dilantha Niroshan Dickwella
Herath Mudiyanselage Rangana Keerthi Bandara Herath pic.twitter.com/Xps6T2wVPB

— ICC (@ICC) November 9, 2017
This tweet became an instant hit among fans because the names mentioned in the tweet were actually very big. ICC got some hilarious replies from fans. You can check them out here:
????? @ICC is smart trolled them with using hashtag #280characters

— Swapnil Pandit (@swapnilpandit02) November 9, 2017
You start pronouncing a srilankan name I will take a shower

— ?????? ?????? (@kunnishan) November 9, 2017
This cricketer has to win the prize for the best beneficiary of #280characters – Ilikena Lasarusa Talebulamainavaleniveivakabulaimainakulalakebalau

By the time you would spell the name @ashwinravi99 wud probably finish an over !! ??

— Manish (@m_darak) November 9, 2017
https://twitter.com/akash0104/status/928568135799545857
Thanks for this valuable information ICC

— Gaju Harale (@gajuharale) November 9, 2017
https://twitter.com/Amandeep7610/status/928562675767844864
Twitter apni word limit 280 kya 500 bhi kar de to tum tab bhi inke playing eleven ka naam ek tweet mai nhi likh sakoge??

— Pahadi (@pahadikumaoni) November 9, 2017
https://twitter.com/CricFreakRD/status/928563323397746689