Anything other than an Indian team victory in the first IND vs AUS Test in Nagpur would have been a big surprise for everyone. The result came on expected lines: India won by an innings and 132 runs with Ravindra Jadeja being the star of the match for his five-fer and fifty.
Rohit Sharma, with a century, and R Ashwin, with a five-fer in the second innings, had their milestones too. While there are still a few concerns for India in the batting department, the hosts will happily fly from Nagpur to Delhi, where the second Test of IND vs AUS will be played.
After the first Test, the players gave their comments on the match.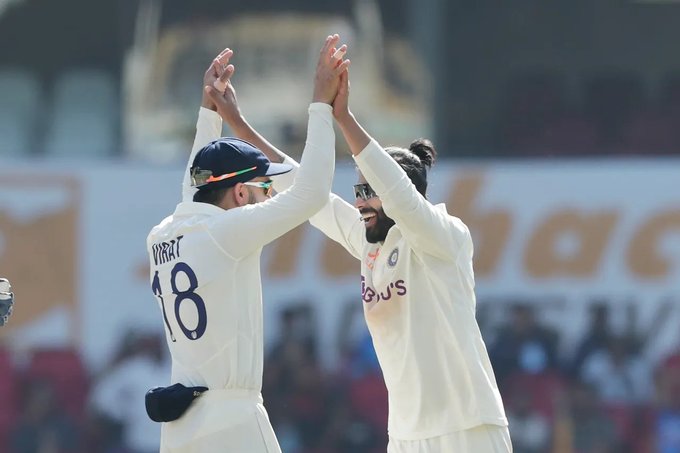 Here are the 5 most important statements we picked up from the 1st IND vs AUS Test:
Ravindra Jadeja on his 5-month injury layoff; no off days on Sunday for NCA coaches
First, the man of the moment, Ravindra Jadeja, who hadn't "felt the sun" for five months during his recovery from a knee injury, for which he needed surgery. Jadeja took a five-fer on Day 1 in Nagpur, and on Day 2 hit a fifty to attest his status as arguably the best Test all-rounder in the world.
He thanked the NCA staff who attended to him even on Sundays.
"Feeling amazing. When you come back after five months and give your 100 percent, scoring runs and taking wickets.. feels amazing. Was working hard at the NCA. Would like to thank the NCA staff, physios. They have been working hard with me, even on Sundays,: he said.
Speaking of his performance, the all-rounder said: "Was looking to bowl in good areas. Ball was spinning, going straight, keeping low. Kept telling myself to bowl at the stumps – if they make mistake, I have a chance. I look to keep things simple. Try not to change things with my batting. It's a crucial number – 5, 6, 7."
Rohit Sharma on his injury-riddled journey forcing him to miss Test matches
Despite his so far success, Rohit Sharma will go down as an unfulfilled potential in Test cricket, mostly owing to the Test matches he's missed due to injury, add to it covid too, which forced him to miss the Edgbaston Test last year.
Rohit bore a slightly forlorn look while talking about those missed Tests.
"Very important at the start of the series. Happy that I could put the performance for the team. Was unfortunate that I had to miss few Tests because of injuries but I'm happy to be back. Since I was appointed Test captain, have played just two Tests. Got Covid in England, missed South Africa, got a freak injury against Bangladesh. Was ready for this one," Sharma said.
There are still crucial Tests that Rohit can be part of – not least the potential WTC final – and add it to his legacy.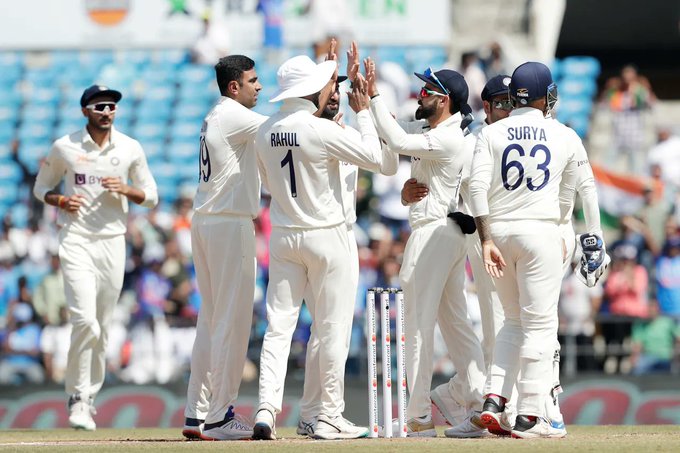 Pat Cummins on Australia's batting performances
Amid all the talk of the pitch leading into the game, Australian players will know that their batters have themselves down with team totals of 177 and 91 either side of India ransacking 400.
Skipper Pat Cummins admitted that the pitch was unplayable and the batters fell short.
"The wicket spun (in the first innings) but wasn't unplayable. Should've scored 100 more runs. Starting here is tough but 3-4 of our guys got in. When you do get in, got to score big scores,: Cummins said.
R Ashwin on becoming a regular nightwatchman for India
R Ashwin was sent at number 3 as the nightwatchman in the last over of Day 1 after KL Rahul's dismissal. He survived the last over and then on Day 2 batted decently to score 23 runs in 62 balls. Ashwin joked that Pujara had asked for a nightwatchman, and that he wouldn't mind batting more.
"I've really struggled to cope up with sitting inside and watching the guys bat sometimes, I am too nervous these days. I've been asking them for an opportunity to go out and bat early if there's an opportunity and it presented itself. My friend Pujara just let it go, he said I need a nightwatchman, 20 minutes to go.' I took the opportunity gladly," Ashwin said.
"(Designated nightwatchman this series?) I really look forward to going out there and batting. I am getting into good positions. If and when there's an opportunity, I am always ready. Knowing Puji, I think it's going to happen."
Rohit gives insights on how to bat on spinning pitches in India; keep your ears open Aussie batters
If the Australian batters need some advice on how to bat on the spin-friendly pitches in India, then they really need to listen to what centurion Rohit Sharma had to say about his gameplan.
"The last few years, the kind of pitches we are playing in India, you need to have application and some sort of plan to score runs. I've grown up playing a lot in Mumbai on surfaces that turns a lot. You need to be slightly unorthodox as well, use your feet. Need to put pressure on bowlers as well by doing something different. And that different could be whatever suits you – using your feet, sweeping, reverse-sweeping," Rohit said.