IND vs AUS: Team India is focused on the upcoming ICC One-Day International World Cup and is determined to defend their title. The excitement around the tournament is evident, especially in the wake of India's recent victory in the Asia Cup 2023, in which they defeated Sri Lanka by a crushing 10-wicket margin in the final match.
When the 2023 ICC One-Day International World Cup gets underway on October 5, Team India will be there with the goal of repeating their 2011 win.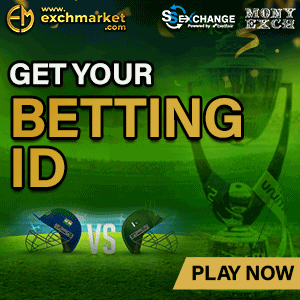 The fact that Ravichandran Ashwin has returned to the ODI format is a fascinating turn of events heading up to the World Cup. Ashwin has been chosen for the forthcoming three-match home series against Australia, his first since January 2022 during the South Africa tour. The timing of Ashwin's reinstatement has been called into question, especially in light of the approaching World Cup, and has caused heated controversy among Indian cricket fans.
IND vs AUS: Irfan Pathan Question Ravichandran Ashwin's Selection
There has been conjecture that Ashwin, who hasn't played an ODI in nearly 20 months, will join the World Cup squad, depending on the fitness of his successor, Axar Patel. As there are not many all-around spin bowlers, the decision to re take Ashwin has been met with both praise and confusion.
Irfan Pathan, a former Indian cricketer, has voiced his displeasure at Ashwin's return. Pathan questioned the inclusion of Ashwin in a video interview posted on Star Sports' YouTube channel. While Pathan did not dispute Ashwin's cricketing abilities, he did stress the significance of preparation for an event as crucial as the World Cup.
He said: "You get a better spinner than Ashwin in the entire world. But in a tournament as big as the World Cup, where there is immense pressure, you can't expect a senior player to walk in and play for the team in a format which he hasn't played for a long time and prove his worth. So you are leaving it entirely to fate. There is no planning here. Had there been a plan for Ashwin, they would have given him some game time before the World Cup. Yes he will be playing against Australia, but is that enough? You have to bowl for 10 overs, and adjust in the team as well and give India that result. It isn't that easy. Planning should have been better."
Although Mohammad Kaif agreed that Axar's injury was a major factor in Ashwin's decision to return, he took a different tack. For the Australia series, Kaif preferred Ashwin to Washington Sundar because of Ashwin's superior record of wicket-taking across all international cricket formats.
The debate over Ashwin's selection adds a new dimension of mystery to Team India's ODI World Cup preparations. A championship-winning roster must be assembled quickly, and the selectors and team management have the difficulty of finding the perfect mix between experience and form.