India opener and vice-captain KL Rahul was mercilessly trolled on social media following his low score in the first innings of the Delhi Test against Australia.
KL Rahul scored 17 runs off 41 balls before being the first casualty on the morning of Day 2 to Nathan Lyon, who grabbed all the four wickets to fall in the first session, leaving India tattering at 88/4 heading into lunch with a big trail of 175 more runs.
KL Rahul had done well in the last hour of Day 1 to survive in the fading light and against the new ball. He even showed aggression on the morning of Day 2, by dancing down the pitch and hammering left-arm spinner Matthew Kuhnemann over long-on for a maximum.
However, for the most parts of his innings, KL Rahul remained in his shell, looking timid and playing conservatively.
Eventually, he succumbed to a tossed up delivery from Nathan Lyon, the ball staying low and hitting Rahul's pad, the bat gets stuck a little next to the pad. The umpire Nitin Menon gave him out. Upon review, Rahul could consider himself a little unfortunate as it was the umpire's call on hitting. But he has more to blame himself than his luck.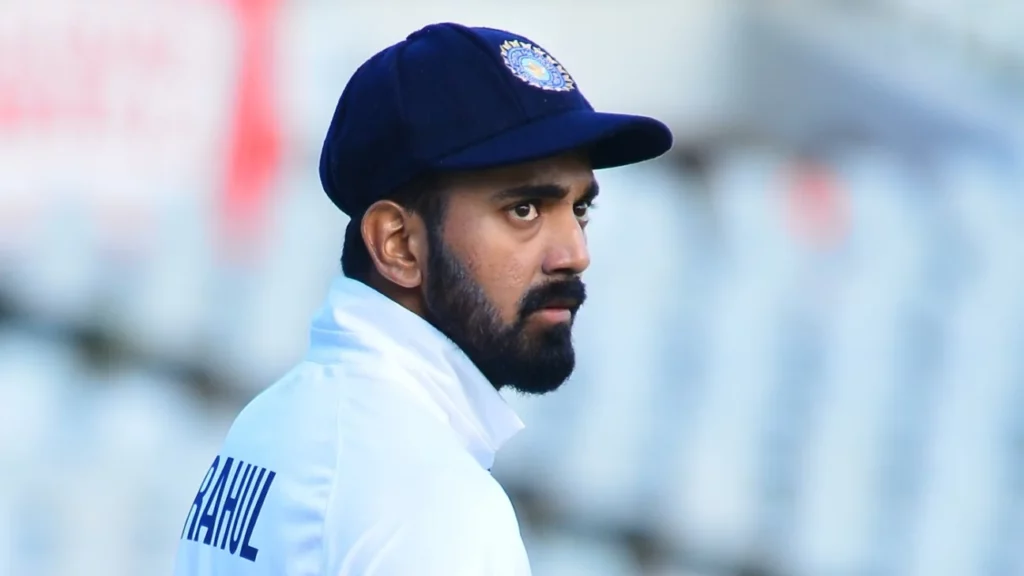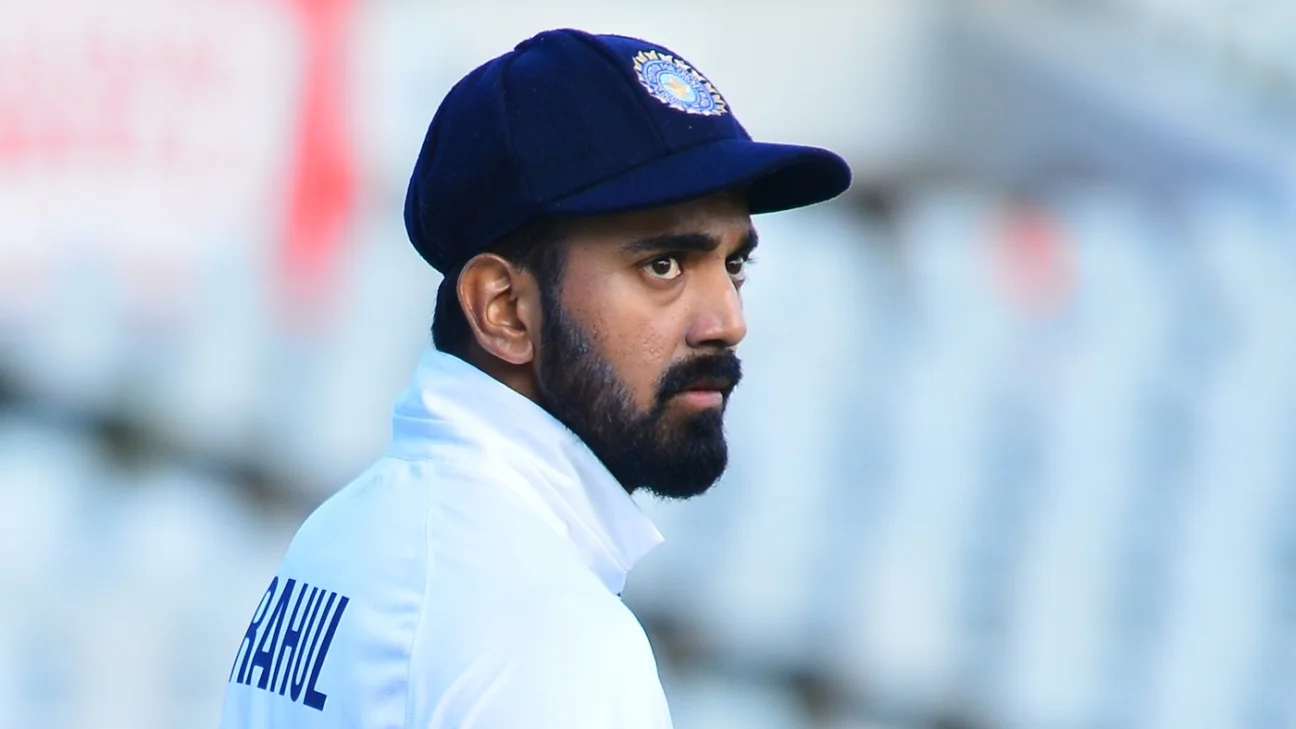 KL Rahul has now gone 9 Test innings without going past the score of 25
With the in-form Shubman Gill sitting on the bench, and Mayank Agarwal having a bumper domestic season, the walls on KL Rahul are closing fast; the second innings in Delhi could well be his last chance to save his place in the side for now.
Meanwhile, the fans on Twitter didn't show any mercy for KL Rahul in trolling him heavily:
Daily routine of Shree KL Rahul !! #INDvsAUS pic.twitter.com/AFtnlloaLD

— D (@A7pha_) February 18, 2023
Hello @BCCI what is the procedure to remove KL Rahul from Indian Team??#KLRahul pic.twitter.com/BzwvdB1fnu

— DJ🇮🇳 (@Garvi_gujarat2) February 18, 2023
Isne KL Rahul par 2 reviews waste kiye pic.twitter.com/8oMdBq9zsi

— Sagar (@sagarcasm) February 18, 2023
KL Rahul's last 11 Test innings: 23 (74), 50 (133), 8 (21), 12 (35), 10 (22), 22 (54), 23 (62), 10 (45), 2 (7), 20 (71), 17 (41) – 197 runs, 565 balls, AVE 17.9.

Rahul has the lowest strike rate among all Test openers since 2022. Rohit's gesture after that six conveyed a lot.

— Lalith Kalidas (@lal__kal) February 18, 2023
After playing 1-2 good shot kl rahul's skills to him pic.twitter.com/4jxHRQixm0

— memes_hallabol (@memes_hallabol) February 18, 2023
KL Rahul contribution for Team India in 2nd Test be like🥹 #KLRahul#IndVsAus2023 #INDvAUS pic.twitter.com/Fl5aPCbG6E

— Ashutosh Srivastava 🇮🇳 (@sri_ashutosh08) February 18, 2023
It takes KL Rahul three minutes to trend on Twitter every time he falls for under 25.

— Abhishek Mukherjee (@ovshake42) February 18, 2023
Will SS Das and his committee take a bold call and drop KL Rahul for next game? We dunno but in last 20 years no one has got more chances in Test cricket than the Karnataka man. 47 Test, 34 average. #INDvAUS #CricketTwitter

— Kushan Sarkar (@kushansarkar) February 18, 2023
KL Rahul#INDvAUS pic.twitter.com/lfRpo0MLcB

— Krishna (@Atheist_Krishna) February 18, 2023
how i sleep knowing KL Rahul plays for my country pic.twitter.com/ed6NkYHlb4

— Neeche Se Topper (@NeecheSeTopper) February 11, 2023
Looks like people are celebrating the dismissal of KL Rahul in the crowd. 😂

— Tushar Gupta (@Tushar15_) February 18, 2023
#KLRahul #INDvAUS Klol again please give a chance to Shubman Gill now pic.twitter.com/U4yBu3CXK6

— 🇮🇳 Vipul Sehgal (@VipulSehgal312) February 18, 2023
Looks in better form than KL Rahulpic.twitter.com/eaOezoTnMZ

— chacha monk (@oldschoolmonk) February 14, 2023
What more excuses KL Rahul apologists are reeling off today?

Is it fair on Shubman Gill, Sarfaraz Khan & Prithvi Shaw if they are relentlessly ignored for someone who averages 33 after 45 Tests?#KLRahul #BorderGavaskarTrophy2023 #CricketTwitter

— Navneet Mundhra (@navneet_mundhra) February 18, 2023
KL Rahul in every Big Match 🤓#INDvsAUS #IndiaVsAustralia pic.twitter.com/uc1wsZDb05

— 🇮🇳 Rupen Chowdhury 🚩 (@rupen_chowdhury) February 9, 2023
Kl Rahul doing exactly what he does the Best everytime , Walking wicket #KLRahul pic.twitter.com/gb46pS5Lpd

— Cricpedia (@_Cricpedia) February 18, 2023
KL Rahul's contribution in team for last 2 years #INDvAUS pic.twitter.com/iqMNFpUEZU

— Sachya (@sachya2002) February 18, 2023
Nathan Lyong rips into India's top-order
After dismissing KL Rahul, Nathan Lyon grew in confidence and took apart 4 wickets in all in the first session on the pitch that assisted him greatly. Lyon showed great control by sticking to his line: Rohit Sharma was bowled before Cheteshwar Pujara, playing in his 100th Test, was lbw for a duck. Shreyas Iyer was dismissed to a superb catch from short leg fielder, Peter Handscomb.
The onus is now on Virat Kohli, who also hasn't been in great touch in Test cricket, and Ravindra Jadeja, followed by Ashwin and Axar, to take India to parity in the first innings.