IND vs BAN Asia Cup 2023: The absence of veteran Indian batter Virat Kohli in the playing XI for the last Super Four match against Bangladesh in the ongoing Asia Cup 2023 has raised many eyebrows. This unexpected move by the team management has left cricket enthusiasts and experts puzzled. In this article, we will delve into three compelling reasons why the decision to rest Virat Kohli was, in our opinion, a very bad call.
IND vs BAN Asia Cup 2023: 3 Reasons Why Dropping Virat Kohli Was a Very Bad Decision
Indian skipper Rohit Sharma won the toss and chose to field first at the R. Premadasa Stadium on Friday, September 15. The team made five changes to their playing XI from the previous game, a move that caught everyone by surprise. Among these changes were the inclusion of Tilak Varma and Prasidh Krishna, who are not part of the World Cup squad. This raised questions about whether experimenting with the team's composition in a dead rubber match was a wise decision.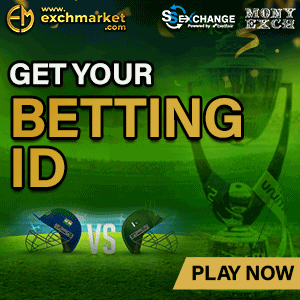 Issue with Left-Arm Spin
One of the key reasons was the left-arm spin threat posed by Bangladesh. They had two proficient left-arm spinners in their lineup for the match. However, it can be argued that facing this challenge head-on would have been a better strategy to improve the team's overall performance. Kohli, with his vast experience and skill, could have tackled the spinners effectively and helped the team gain an edge. Also, he has issues with left-arm spinners on sticky wickets. So, this would have given him quality match practice.
Consistency in Preparation for World Cup 2023
With only a handful of games left before the World Cup 2023, it becomes crucial for the core playing XI to build consistency and chemistry. Changing the lineup in such a critical phase might disrupt the team's rhythm and cohesion. Keeping Virat Kohli in the playing XI would have ensured that the core team gets more opportunities to play together and develop a strong synergy, which is essential for success in a major tournament like the World Cup.
Maintaining Kohli's Flow
Virat Kohli's recent form, highlighted by his 47th ODI century just two matches ago, is a testament to his batting prowess and ability to deliver under pressure. Hampering his flow by dropping him from the playing XI was a risky move. The sheer volume of runs he scores not only boosts his confidence but also instills fear in the minds of opposition bowlers. Maintaining his form and confidence is crucial for India's chances in the upcoming World Cup.
ALSO READ Fans Hail Virat Kohli For His Selflessness As He Carried Drinks For His Teammates
While the team management may have had their reasons for excluding Virat Kohli from the playing XI, it can be argued that this decision was ill-timed and potentially detrimental to India's prospects in the Asia Cup 2023 and the World Cup 2023. Facing the challenge of left-arm spin, maintaining consistency in team composition, and preserving Kohli's batting form were three compelling reasons why dropping him was a questionable choice.