IND vs ENG: In a thrilling encounter during the ICC Cricket World Cup 2023, India and England locked horns in a fierce battle of cricket prowess at the iconic Lucknow stadium. While the game itself was filled with nail-biting moments and exceptional performances, there was one heartwarming incident that captivated the hearts of millions around the world.
An extraordinary incident occurred during the match that will forever be etched in the annals of cricket history. In a true display of unwavering patriotism and devotion to his country, an elderly Indian fan, deeply immersed in the game, stood up in front of his television as the Indian national anthem resonated through the stadium.
What made this moment even more remarkable was the fact that this devout cricket enthusiast, despite his old age, left his walking stick aside, symbolizing the profound respect he had for his nation and the sport he loved. With unwavering dedication, he stood tall, hand on his heart, saluting the Indian national anthem.
The granddaughter of this dedicated fan, overwhelmed by her grandfather's devotion, shared a heartwarming photo on social media. The image captured her grandfather's inspiring act of standing and saluting the anthem with the caption: "My grandfather does this every time at the start of the match."
As soon as the photo hit the internet, it went viral, with cricket fans, celebrities, and people from all walks of life applauding the elderly man's dedication and patriotism. The post quickly garnered thousands of likes, shares, and comments, turning this heartwarming moment into a symbol of unwavering love for one's country.
This touching incident serves as a reminder that cricket is more than just a game; it's a unifying force that transcends generations and brings people together. The outpouring of emotion from fans all over the world shows that cricket is not just a sport; it's an integral part of the cultural fabric of India.
IND vs ENG: Internet Can't Stop Adoring This Old Man's Patriotism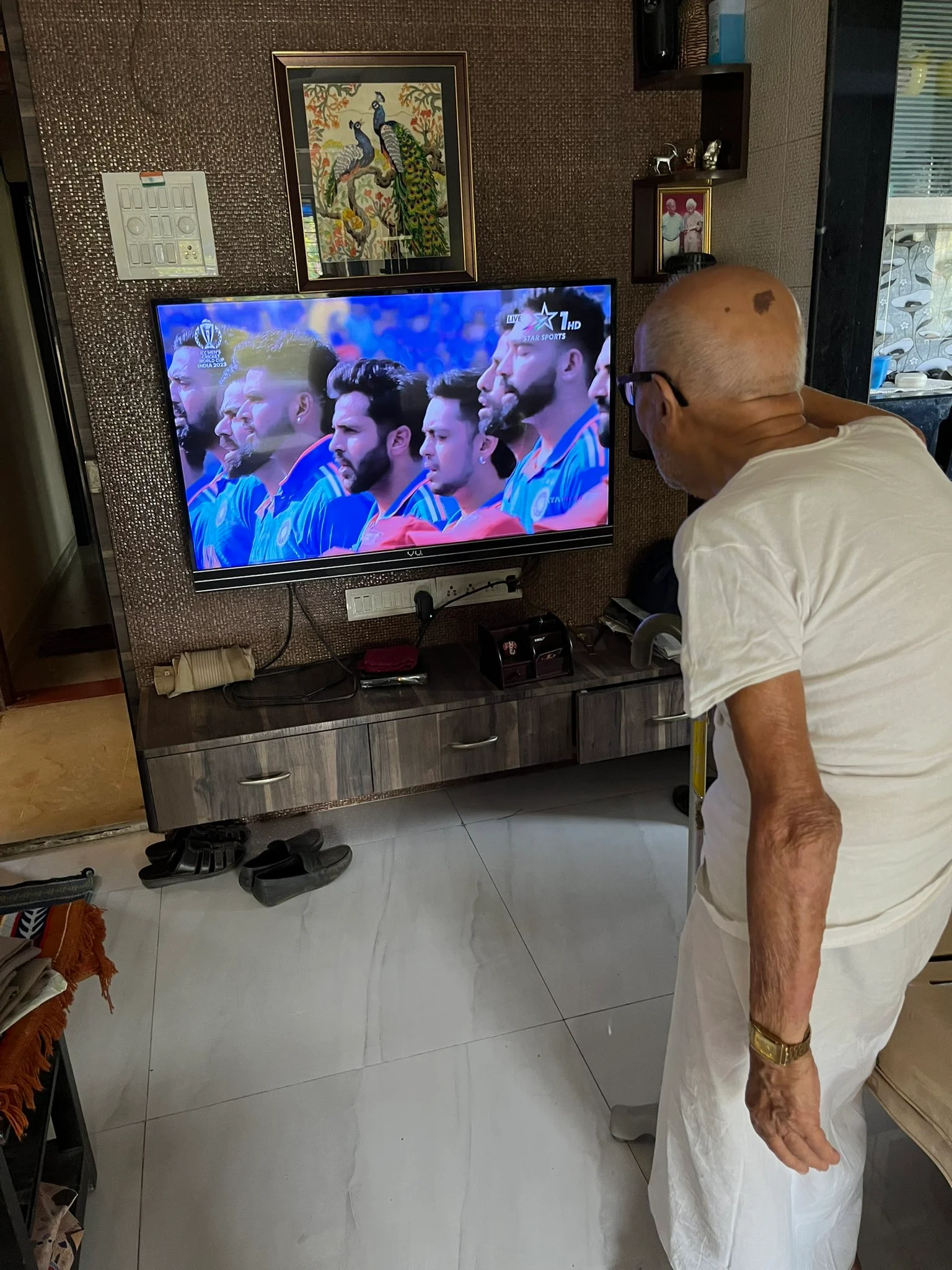 My grandfather every time at the start of the match pic.twitter.com/skZX4A26fa

— Bella (@runjhunmehrotra) October 29, 2023
The emotion at the time of the national anthem hits different and people from our grandparents' generation are built different. Lovely pic 🇮🇳

— Zucker Doctor (@DoctorLFC) October 29, 2023
🥹 this is so special

— Nupur J Sharma (@UnSubtleDesi) October 29, 2023
Such a lovely pic

— Devendra (@dev_inamdar) October 29, 2023
So precious. Missing my grandpa extra seeing this..❤️🧿

— Hetal Sachanandani (@BubblyDentist) October 29, 2023