IND vs ENG: India recorded a historic victory against England, the reigning champions, in the ICC Men's Cricket World Cup 2023. This happened at the Ekana Stadium in Lucknow. A 20-year jinx has been broken by this historic win, which also represents an important turning point in Indian cricket history.
Cricket fans across the globe have been talking about the match between India and England in the ICC Men's Cricket World Cup. In this esteemed competition, India's most recent win against England was in 2003. Nonetheless, Indian cricket had a renaissance in 2023 as they soundly defeated the reigning champions.
India proved their mettle on the pitch by winning a thrilling match by an astounding margin of 100 runs. The victory not only guaranteed them a spot in the semi-final of the competition, but it also sent a strong statement to the rivals. As soon as they saw their team's outstanding performance, the crowd cheered.
The Men in Blue climbed to the top of the
World Cup
2023 points standings after this incredible victory. India is a strong contender in the competition with a total of 12 points and an outstanding net run-rate of +1.405. Their rivals are in a state of shock as they have acquired tremendous momentum in their quest for the title.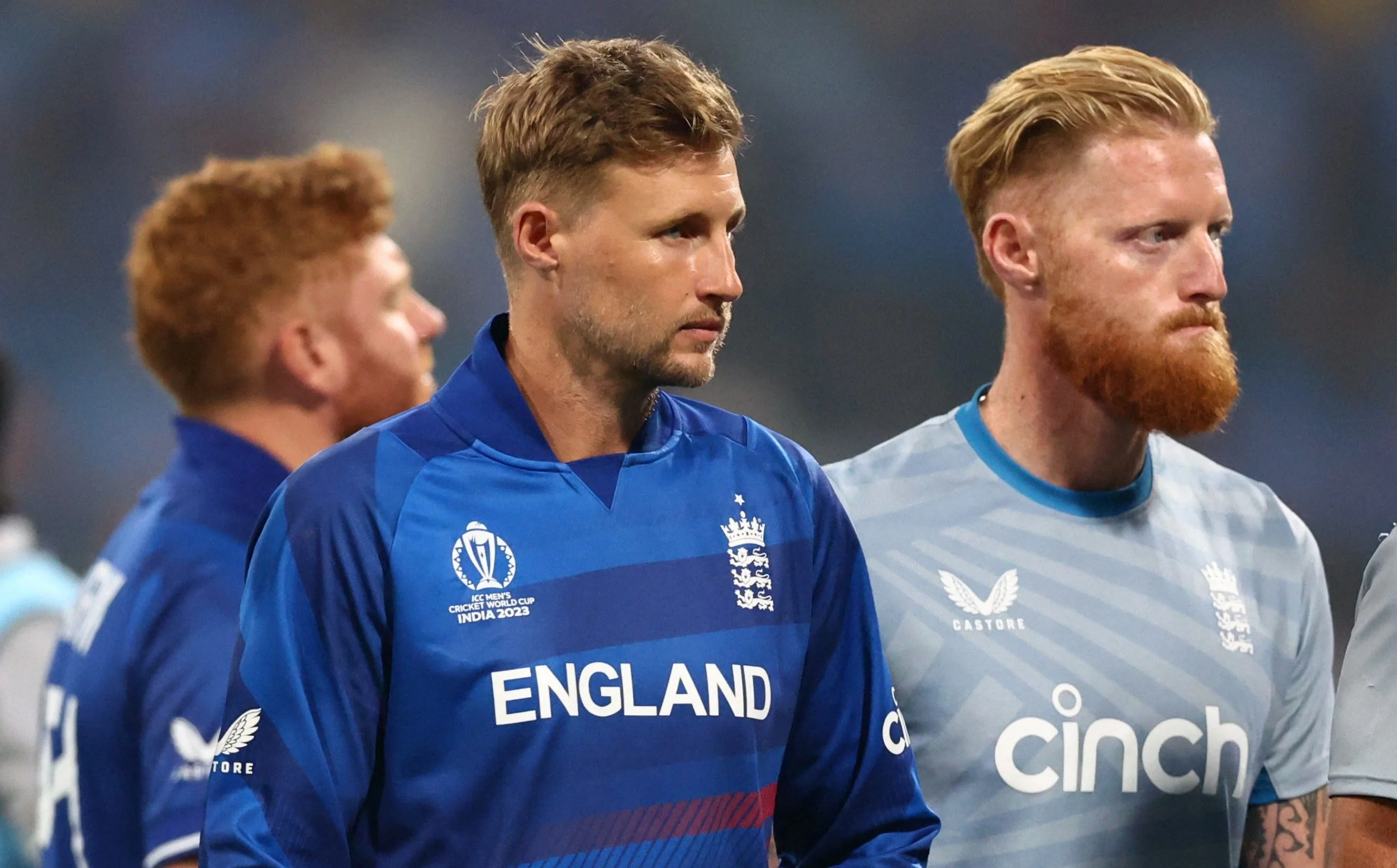 Conversely, England had a difficult path at this World Cup. They are languishing at the bottom of the points table, even though they were the reigning champions. With a net run rate of -1.652 and just two points from their first six games, their performance fell far short of expectations.
An extraordinary development occurred in the ICC Men's Cricket World Cup 2023 when England, the reigning champion, lost five of their six matches. Cricket fans were on the edge of their seats as a result of this unexpected statistic, which gave the event an air of unpredictability and excitement.
Former India head coach and well-known pundit Ravi Shastri didn't pass up the chance to infuse some personality into the post-match analysis. During commentary, he joked, "Koi puche ki India aur England ki teams mein kya farak hai toh bolna 8 teams ka," meaning, "If anyone asks the difference between India and England's teams, tell them it's a difference of 8 teams." This clever comment effectively conveyed the vast disparity between the two teams' points table standings.
[IND vs ENG] Ravi Shastri Trolls England In One Line After Their Defeat Vs India
Ravi Shastri : Koi puche ki India aur England ki teams mein kya farak hai toh bolna 8 teams ka.

Uff one-liner of the tournament.

— Manya (@CSKian716) October 29, 2023