IND vs ENG: In cricket, there are moments that transcend the boundaries of the game, where tradition and emotions intertwine. One such moment recently took place during an ICC Cricket World Cup 2023 match between India and England in Lucknow. The cricketers from both teams, in a poignant and respectful gesture, donned black armbands. But why did they do this, and what is the story behind this sombre act? They are wearing it to pay tribute to the legendary former India cricketer, Bishan Singh Bedi, who passed away on October 23, 2023.
IND vs ENG: When And Why Cricketers Wear Black Band On Their Arms?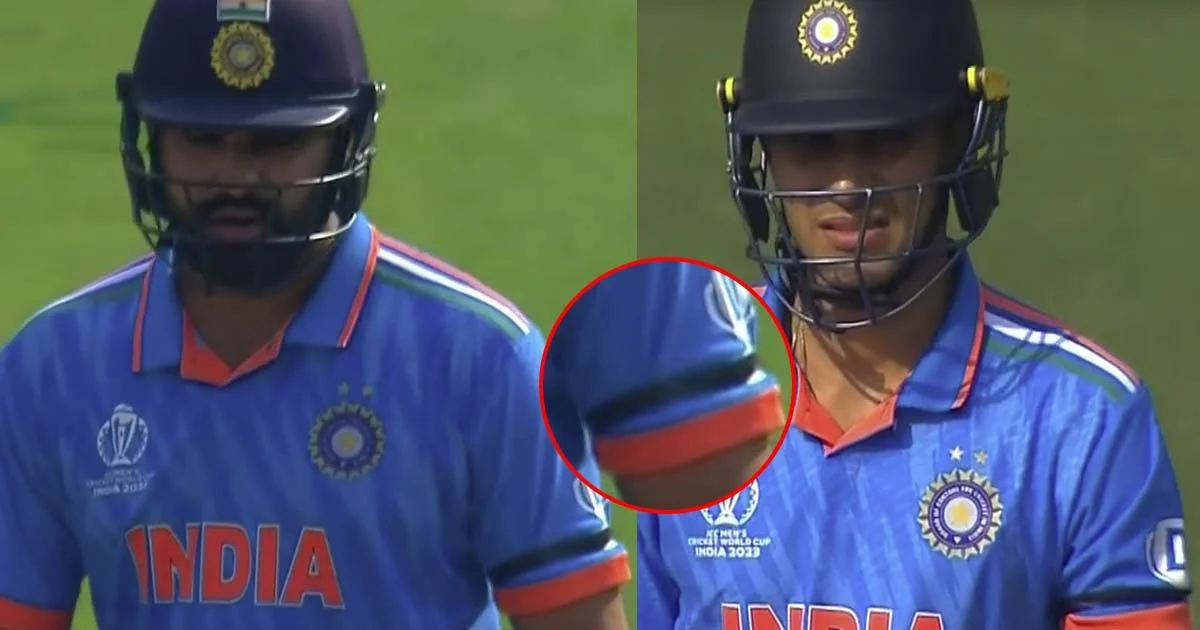 On that fateful day, cricket fans and players alike mourned the loss of Bishan Singh Bedi, a cricketing legend who had made an indelible mark on the sport. Bedi, a former India captain, had succumbed to his ailments at the age of 77 in Delhi. His contribution to Indian cricket was immeasurable, and his legacy would be eternally cherished.
Cricket is a sport steeped in tradition, and one such tradition is the wearing of black arm bands. But what does it symbolize? In the case of the India-England match, the cricketers donned these bands as a mark of respect and a way to pay homage to the departed legend, Bishan Singh Bedi.
Bishan Singh Bedi had been battling health issues for the past two years. During this period, he underwent multiple surgeries, including a significant one on his knee just a month before his passing. The cricketing community watched in concern as one of its own, a man who had once dazzled on the field with his spin wizardry, fought a different kind of battle.
Bishan Bedi was not just any cricketer; he was one of the game's greatest left-arm spinners. His journey in international cricket spanned from 1967 to 1979. Bedi represented India in 67 Tests and ten ODIs. At the time of his retirement, he was India's highest wicket-taker in Tests, with an astonishing 266 wickets at an average of 28.71. His artistry with the ball made him a formidable force on the pitch.
In the 1970s, Indian cricket witnessed the era of the spin quartet, with Bishan Bedi at the helm. Alongside the unorthodox legspinner Bhagwath Chandrasekhar and offspinners Erapalli Prasanna and Srinivas Venkataraghavan, Bedi was part of this celebrated quartet. Together, they dominated Indian cricket with their spin bowling, leaving a lasting impact on the game in the country.
Cricketers wear black arm bands in order to mourn about a saddening incident that has happened recently. In this case, it was to mark the passing of Bishan Singh Bedi.