The IND vs PAK rivalry will soon resume in the World Cup 2023 as the two teams are set to face off against each other on October 14 at the iconic Narendra Modi Stadium in Ahmedabad.
While there's still over two weeks left for that mouth-watering encounter in Ahmedabad, the fans of both sides are eagerly anticipating that match already, and often engage in banter with each other on social media.
The Indian fans are on the top at the moment because of India's win over Pakistan in the Asia Cup 2023. India also won the Asia Cup title once again, while Pakistan finished 4th in the Super 4 round. India recently also sealed a series against Australia, who are a strong contender for the World Cup trophy.
A Pakistani fan with Twitter handle @Rnawaz31888 posted a picture of five of Pakistan's players – fast bowler Shaheen Afridi, captain and star batsman Babar Azam, all-rounder Shadab Khan, opener Imam-ul-Haq, and keeper-batsman Mohammad Rizwan. To stir the IND vs PAK debate, in order to troll the Indian team and the Indian fans, he captioned this picture as "5 nightmares of India in one frame."
This post went viral quickly and reached the Indian fans, who hit back strongly with funny memes and replies on this IND vs PAK topic.
One fan posted a picture of India captain Rohit Sharma sleeping calmly and titled it "How India sleeps knowing these are the nightmares."
Another fan put a picture of Sachin Tendulkar and Virat Kohli and captioned it "3 decades of nightmares for Pakistan in one frame.
Here are some funny banter and replies between IND vs PAK fans: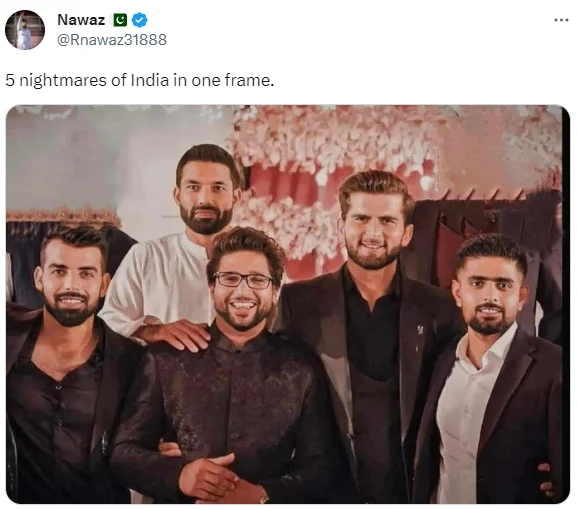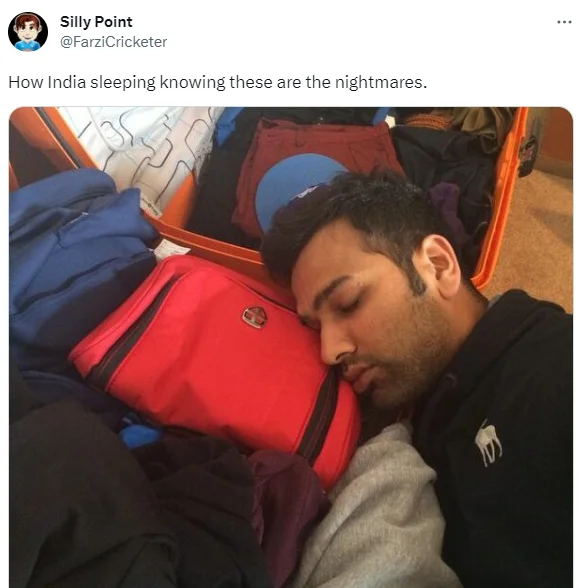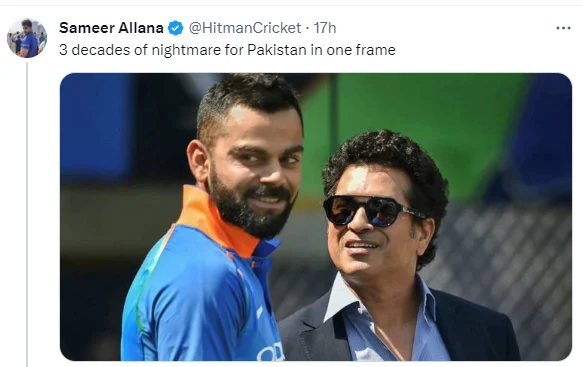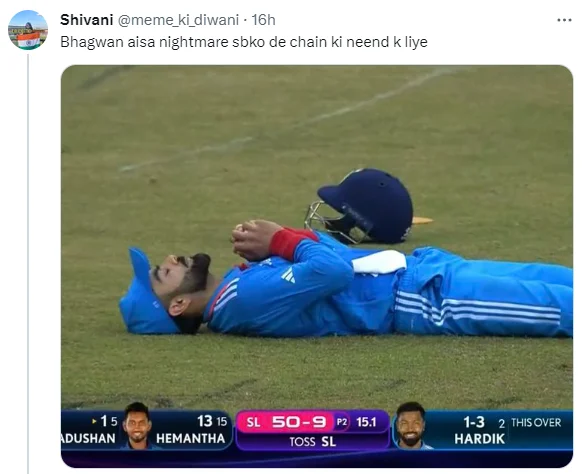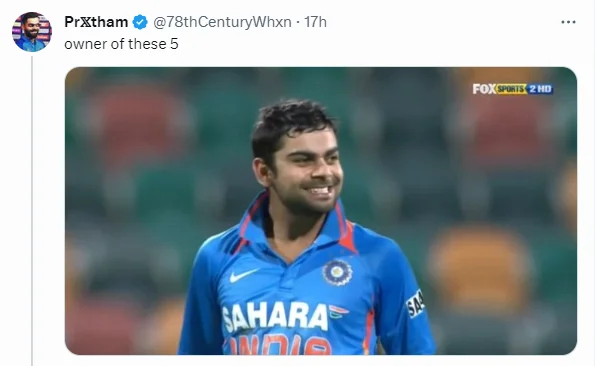 Meanwhile, the Pakistani contingent for their visas cleared on Monday, less than 48 hours before they are supposed to fly for Hyderabad, where they will play their two warm-up matches, against New Zealand and Australia.
The approval came on Monday, soon after the PCB had written to the ICC expressing its displeasure at the delay in the issuance of the visas by the Indian government. It has been learned that this delay has already forced the Pakistan team to cancel their two-day camp and bonding trip in Dubai.
"The PCB has also raised the question of whether the inability to provide visas in time for the squad to travel constitutes a breach of the hosting agreement of the World Cup," ESPNcricinfo said.