Asia Cup 2023 Final: There were rumours of match-fixing after Sri Lanka's poor performance against India in the Asia Cup final, in which they scored only 50 runs. Former Pakistani cricketers Wasim Akram and Waqar Younis were quoted in support of these rumours.
Social media users disseminated what they claimed to be Wasim Akram statements about the match. The tweet reads, "Wasim Akram on Star Sports: 'The way SL turned up today it seems like some sort of arrangement was already made behind the scenes, to see a team that has reached the finals play in this manner raises quite a few ques, but maybe we should keep quiet and not upset the ICC & BCCI."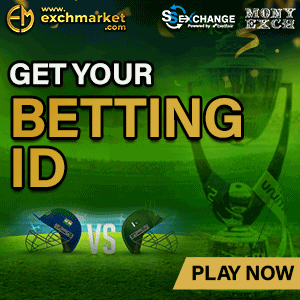 Some Facebook users have claimed that Waqar Younis said something very similar. After extensive research, however, we determined that neither Wasim Akram nor Waqar Younis had made such statements.
FACT CHECK: Did Wasim Akram And Waqar Younis Call The Asia Cup 2023 Final Fixed?
This has been corroborated by a number of sports journalists. Big news sites would have picked up on a potentially problematic statement from a former star cricketer like Wasim Akram or Waqar Younis. However, we were unable to find any such articles in our research.
Wasim Akram himself addressed the situation on social media. He asked readers to be sceptical of information found online in an active voice. He urged readers to stop accepting as factual any piece of content they encounter on social media. The negative is always more believable than the positive. The last thing any country needs is for fake news to spread and stir up unwarranted conflicts, hatred, and further divide us.
With this comment, Akram is emphasising the need to double-check information before taking it at face value. Both cricketers strongly refute any claims that they made controversial remarks during the Asia Cup final, as is made evident in his response to the allegations.
The quick dissemination of false information in today's age of digital media might result in undue fear and suspicion. This incident is a harsh warning that even quotes attributed to famous people need to be scrutinised and vetted for accuracy.
The general people must rely on reputable sources and avoid drawing hasty conclusions based on hearsay. It is the shared obligation of content producers and consumers to safeguard the veracity of information shared in online communities.
Finally, the speculation surrounding purported comments made by Wasim Akram and Waqar Younis regarding the 2023 Asia Cup final has been dispelled. Sports reporters and the cricket greats themselves have both acknowledged that they never said anything to such effect. This instance highlights the importance of exercising greater caution and relying more heavily on verified facts when interacting with content on social media.