IND vs SL: The cricket world is a hive of activity as Virat Kohli, approaches the achievement and smashing of many important milestones. With the match against Sri Lanka in the 2023 World Cup approaching, Kohli's extraordinary abilities and persistent commitment have the power to alter the course of history.
IND vs SL: 5 Records That Virat Kohli Can Break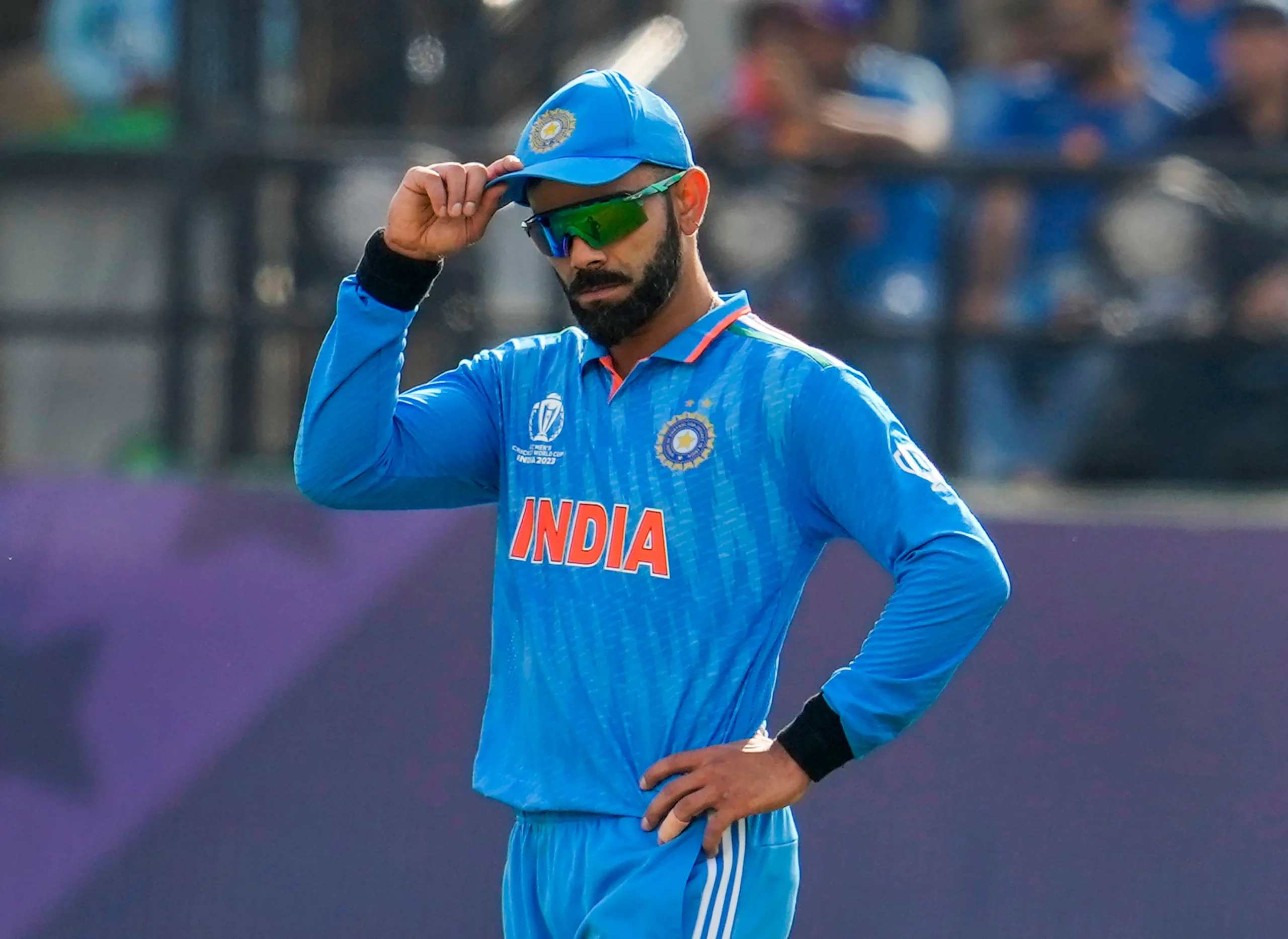 1. Fifty-plus scores in the ODI World Cup
With twelve or more fifty-plus runs in the history of the ODI World Cup, Virat Kohli is now on level with Rohit Sharma. With only one more fifty runs, Kohli would tie the Indian skipper and establish himself as one of the leading scorers in the competition.
2. Most Runs in Winning Causes
Kohli's record of 1307 runs in World Cup matches that resulted in victories shows how amazing he is at leading India to success. Now, the distance between him and the second-place finisher on this list, Ricky Ponting, is only 35 runs. Kohli has the opportunity to break this record if he plays well against Sri Lanka.
3. Chasing Tendulkar: The Most Runs in Winning Causes in ODI World Cup
Legendary is Sachin Tendulkar's record of 1516 runs in winning causes during the ODI World Cup, which has made his name synonymous with brilliance in cricket. With 1307 runs in his account, Kohli needs 210 more to overtake the Master Blaster. Breaking this record is sure to make for an exciting story.
4. ODI World Cup Centuries:
In the ODI World Cup, Virat Kohli has already scored three hundred, demonstrating his exceptional batting ability. Still, he needs another century to surpass veterans like Vivian Richards and Shikhar Dhawan. In addition, if he makes a century against Sri Lanka, he would become a member of an exclusive club of four-century scorers in World Cup history, which also includes Sourav Ganguly, AB de Villiers, Mark Waugh, and Mahela Jayawardene.
5. ODI Centuries
The total number of ODI century is one of cricket's most sought-after records. With 49 hundreds, Sachin Tendulkar owns the global record, a figure that Kohli is dangerously close to eclipsing. With 48 centuries under his belt, one more will place him in the same league as the Little Master and further cement his place in cricketing history.
Bonus Record: Kohli's Dominance in the Fifties Against Sri Lanka
Having scored 11 fifties so far in ODIs, Kohli's supremacy against Sri Lanka is astounding. It will take only one more half-century to surpass Rahul Dravid, who has the same amount. It is evidence of Kohli's unwavering batting prowess and consistency.
When it comes to scores of fifty or more, Kohli has amassed 21 of them (11 fifty-plus and ten centuries)—proof of his amazing consistency against Sri Lanka. At the moment, he shares a tie with MS Dhoni, who has two centuries and 19 fifties. In the list of runs scored in One-Day Internationals versus Sri Lanka, Kohli will surpass Dhoni with one more fifty-plus score.
Record-breaking achievements are expected during Virat Kohli's next World Cup adventure in 2023. With his unmatched abilities and unwavering commitment, Kohli is a formidable force in cricket, as seen by the records he is pursuing.