One of the controversies that rocked the world of cricket over the past week was when MCA Stadium's curator was caught in a sting operation revealing details of a pitch. A news channel managed to catch the Pune pitch curator and this almost led to the second ODI being called off. The curator was suspended from the MCA and the game went on as usual and India managed to win easily.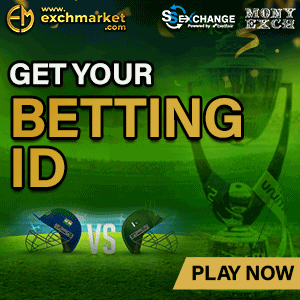 A lot cricketers including Pandurang Salgaoncar voiced their opinions on the matter and one more to the list was Pakistani legend Shoaib Akthar. He took to twitter to voice his displeasure at the way the game was being compromised.
In the video that went viral, the alleged bookies from India Today caught the curator revealing that the pitch was full of runs and a target of even 337 could be easily chased. Eventually, what transpired was the batsmen struggling to make runs as only a couple of Indian players ended up making half-centuries as the score of 230 was chased.
Akthar displeased:
Shoaib Akthar was left stunned after he found out about the controversy and posted a series of tweets. He was upset about the reputation of the game going bad and vented his fury. However, Twitter were in no mood to be forgiving.
They responded to the former speedster by bringing out older controversies of the Pakistani team where they were found guilty of match-fixing and many other farcical incidents. Read the exchanges here:
Am shocked and speechless to hear about this new #pitchfixing scandal. #INDvsNZ

— Shoaib Akhtar (@shoaib100mph) October 25, 2017
Even if this is #pitchfixing is rumor or a joke it should be dealt with an iron fist coz the game has already been damaged alot!!

— Shoaib Akhtar (@shoaib100mph) October 25, 2017
This is how get got trolled:
Hey champ…Pitch curator is already suspended with immediate effect…cool down my Love…its just a Sting not any proof against anyone.

— Urmila Roy (@ummii_roy) October 25, 2017
Pak players should be more aware becx any 1 can buy them …no barosa recently sharjeel khan nd khalid latef..etc

— shah faisal (@iaimshahfaisal) October 25, 2017
Abe damage to tab hua jab amir ki wapsi hui 5 saal baad Pakistan mein 5 saal baad desh bhakti ka certificate mil gya???

— PEACEMAKER (@VIRATISBRAND) October 25, 2017
https://twitter.com/AKSHAYSHRIVAST4/status/923477096604647424
Bhai bahut jaada shocked hain!!!Saari fixing mai pakistaani awal hain ye kaun si "pitch fixing" aa gayi jo pakistanio se pehle kisi ne kardi

— POTLI BABA KI (@ashish_bijalwan) October 26, 2017
firstly give advice to your team players then think about indian cricket. pic.twitter.com/5FebuaxycM

— Sports Journalist Rahul Singh (@Rahulsrana007) October 26, 2017
Tumhare ki koi ginti hi nhi hai Salman Butt Moh. Aamir Moh.Saami Or bhi hai ye to Apni saja jail me kati hai tum logo ko shocked nhi hona ha

— Ashwani Thakur (@ThakurAshvani1) October 25, 2017