One player who set the first ODI between India and Australia ablaze was Hardik Pandya. The Indian all-rounder was able to smash a brilliant 83 runs as India managed to get themselves out of a sticky situation and post a massive total against the Aussies. The innings was hailed as the game-changing one and Pandya also ended up picking up two wickets while bowling.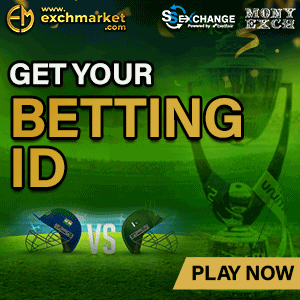 Over the past few years, Pandya has proven to be a massive asset for the Indian team as he has shown that he can bring in the goods with both the bat and the ball. The match against Australia would have surely been won by the visitors had Pandya not stepped in with his vital contribution.
Fazeela Saba weighs in:
It was just before this innings that a Pakistani journalist by the name Farzeela Saba ended up hurting the wrong set of fans with her ill-timed tweet. She said that Pandya was a genuine all-rounder but the comparisons that people had been making with Stokes were a little unwarranted in her belief.
https://twitter.com/FazeelaSaba1/status/909713295183110144
However, Pandya ended up playing out of his skin as he smashed the likes of Zampa and Coulter-Nile all around the park. He hit the former for three consecutive sixes in a massive over before unleashing his natural game and this was the turning point.
Later, the journo who had tweeted ended up getting trolled by massive sections of the Indian fans all across the country. Fans ended up showing their wrath and it is safe to say that this journo will think twice before tweeting once again.
And, this is how Indian cricket fans trolled her:
Cant even spell Pandya @hardikpandya7 doesn't need to justify anything.But it is a very good try to make your tweet famous #cheapjournalism

— Sai rasam (@sai_rasam) September 19, 2017
Its pandya not pandy, in limited overs cricket he can be compared to ben stokes,i think 2 Pakistan players know better what he is capable of

— Jerin George (@jeringeorge26) September 18, 2017
https://twitter.com/vicky2938/status/910119686985064453
Pandy what the hell pandya madam first of all spelling seekho…And then criticise…

— Naveen Gavvala (@NGavvala) September 18, 2017
Look who is talking about comparison
Whose whole Country compares Virat Kohli with Ahmed Shehzad

— Yash Ajankar (@Yashy2jj) September 19, 2017
At least Pandya plays like that he can be compared..But wat makes u Pakistanis to compare @imVkohli with @iamAhmadshahzad

— देसी इंडियन ???? (@1frm90Migration) September 19, 2017
https://twitter.com/TorshaSpeaks/status/909749045031325697
Yeah don't compare him with Ben Stokes, one got 4 sixes of 4 balls and other one defended 2 runs of 3 balls. @hardikpandya7 is awesome

— Gaurav Tripathi?? (@BeingGauravT) September 19, 2017
https://twitter.com/gunjan1424/status/910065867374845952
OUR VIEW: Indian fans don't need to react on every opinion that comes from across the border. Fazeela Saba is well within her rights to put forward her point of view. You can disagree but using abusive language and talking about things that are out of context will only lead to more hatred on social media.