As India celebrated the 38th anniversary of their first World Cup triumph, the Indian fans weren't particularly happy about India resigning in a docile submission against New Zealand in the World Test Championship finale.
Despite a dogged fight in the first innings, the Indian batters collapsed in the second that helped New Zealand to chase down a paltry total with eight wickets to spare.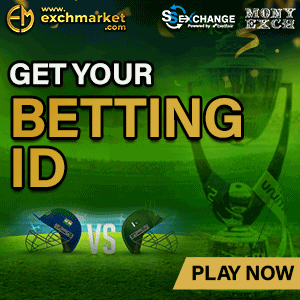 As soon as India was humbled by a superior New Zealand there were countless permutations and combinations that were penned to dissect India's shellacking.
The aficionados of Indian cricket believed that somewhere the Indians couldn't really come up with a solid tail and that is what led to the Indian defeat. On the contrary, a few believed that Indian bowlers were not up to the mark in this finale and hence the Black Caps could walk away with the bragging rights.
I personally believe that this was a collective failure and somewhere this Indian team is not the best bunch of cricketers whom we had on the side. In the wake of India's submission to New Zealand, we will like to pick India's best Test playing eleven of all time.
Openers:
Sunil Gavaskar (cap) and Virender Sehwag
A man who didn't have anything called fear in his heart used to walk out in the middle without the protective grille of a helmet and trade those towering Caribbean fast bowlers at a canter. The man played 125 Test matches, starring in 214 innings and scored 10122 runs at a fine average of 51.12. He blasted 34 Test centuries and was the first Indian to be a member of the 10000-run club in Test cricket. He always walked in with an air of supremacy around him and the effusiveness with which he played his strokes was simply enviable. He left an instant impact after his Test debut as he garnered rollicking scores of 65, 67, 116 and 64 in his four opening innings against the mighty West Indies. His rippling 236 went in vain as the Indian bowlers didn't have much time to dismantle the West Indian counterparts. The man blended style with an aura of invincibility and the way he led India in Test cricket inspired the future captains to take up the mantle with pride.
Virender Sehwag was undoubtedly the best Indian opener in Test cricket in all its glittering antiquity. It wasn't because he could defend and play when the team needed but it was because of his carefree nature and the belligerence that he brought along with himself. He played 104 Test matches, featuring in a staggering 180 innings. He managed to garner 8586 runs at a stunning average of 49.34 and an astonishing strike rate of 82. He whacked 1233 boundaries and 91 over-boundaries in his long-spanning red-ball career. He smashed a century on his debut against the mighty South Africans in Centurion. He carried on with his dominance against other teams, playing a brand of cricket that the longest format of the sport has hardly witnessed. He also became the first Indian to whack a triple-century against the arch-rivals, winning him the title 'sultan of Multan'. That was not his only triple-century. He also became the only Indian to hammer two triple-centuries as he clobbered another astronomical 319 against the South Africans. He used to sing his heart out while he was batting and that won him some added adulation.
Middle-order:
Rahul Dravid, Gundappa Vishwanath, Sachin Tendulkar, Kapil Dev, VVS Laxman, MS Dhoni
Rahul Sharad Dravid is undoubtedly India's best Test player ever. The man defined resilience and patience and the way he saved India's rear in countless innings, those glorious moments will never be lost in time. My personal favourite was his blistering 233 against the formidable Australians at Adelaide. The man played 164 Test matches, featuring in 286 innings. He managed to amass a staggering 13288 runs playing out a whopping 31258 balls in his entire Test career which is equivalent to almost 5209 overs, a magical feat for any batsman in the entire world. The grace, elegance and smoothness with which he batted were absolutely outrageous. Even when Brett Lee nicked his ear with nasty sweet chin music, making it bleed, he got it treated, bandaged and carried on with the knock. He was also one of the best fielders in the slip positions across the entire world. He picked up 210 catches and the crowd ensured that they applauded his sixes because they were rare. From 280 innings he struck only 21 sixes in his entire career. That was the kind of control that Dravid showed along in his entire career.
Gundappa Vishwanath is an underrated Indian middle-order batsman who showed artistry in his strokes. It wasn't the number of strokes that mattered for him but what did was perfection. Call the drives, pulls, hooks, cuts and he was an absolute artist of those exquisite strokes. In the premature Test days of India where playing a Test match itself was a massive feat for the Indians, Vishwanath played 91 Test matches featuring in 155 innings. He managed to score 6080 runs at a fine average of 41.93 which was rare in his days. He conjured 14 centuries and 35 centuries in his polished Test career. It was also his reckoning batting that paved the pathway for the Indians to forge their future talents.
Sachin Tendulkar is not a human being. For the fans who believe that cricket is a religion, Sachin is a God. Truly said, the man knew his way to navigate through the countless mazes of iconic bowlers at the other end. His arsenal was colourful and contained strokes against the most formidable bowlers in the world. He was a part of 200 Test matches, batting in 329 innings. He managed to score 15291 runs at a staggering average of 53.78. He was even at times deemed as the next Donald Bradman. The man carved 51 Test centuries that played a significant role in his tally of 100 centuries. He could also roll his arms for a few significant overs, wringing out crucial wickets at times.
Kapil Dev was one of the best all-rounders to have ever graced the sport. His aggressive batting helped India to overcome a woeful situation against Zimbabwe in the 1983 World Cup. He participated in 131 Test matches and batted in 184 innings. Being a bowling all-rounder, he managed to garner 5248 runs at a decent average of 31.05. He also clubbed a brilliant 163 as his career-best score in Test cricket. He scored eight hundreds and 27 half-centuries to help India build a significant batting unit in the tail. His bowling figures set the scoreboard ablaze with some crazy statistics. He claimed 434 scalps and was the first Indian cricketer to be a part of this hallowed club. His best bowling figures included a brilliant 9/83 and he continued troubling the batters time and time again.
Vangipurappu Venkata Sai Laxman also known as very very special Laxman or VVS or Laxy was one of the most elegant cricketers that Indians have ever seen. He was indeed a very very special player who changed the face of Indian cricket with a match-defining, with an age-defining 281 against the Australians while the Indians were following on. He played 134 Test matches from which he managed 8781 runs at a decent average of 45.97. He struck 17 centuries and 56 half-centuries. One of his special talents included batting fiercely with the tail. He even forged an 81-run partnership with Ishant Sharma to win a thriller against Australia at Mohali. It was also one rare occasion of Laxman losing his calm against Ishant Sharma when the latter almost got run out.
MS Dhoni's statistics with the willow aren't that impressive in Test cricket but is India's best wicket-keeper throughout the nation's glittering history. He is definitely a good batting option but was very inconsistent. After careful consideration and comparison with Farokh Engineer, we chose Dhoni because of his crazy numbers with the gloves. He impacted 294 dismissals which were categorized into 256 catches and 38 stumpings. He also managed to score 4876 runs at a decent average of 38.09 and also had a double-century to his name.
Bowlers:
Harbhajan Singh, Anil Kumble, Zaheer Khan
More than an off-spinner, Harbhajan Singh was a bowling all-rounder. He played 103 Tests and bowled in 190 innings, claiming a whopping 417 Test wickets at a bowling average of 32.46. He had a record of 25 fivers and 5 tenners in his glittering career. He bragged about an excellent economy rate of 2.84. His partnership with Anil Kumble used to terrorize the oppositions inside and outside India. His hat-trick against Australia in the remarkable 2001 Eden Test was the first Test hat-trick by any Indian bowler. His batting also seemed decent as he managed to score 2225 runs from 103 matches averaging at 18.24. Surprising everyone, he had two Test centuries and nine half-centuries with his career-best score being 115.
Anil Kumble is India's best spinner of all time and no one seems to be able to come in close vicinity against this vicious leg-spinner. He featured in 132 Test matches and bagged 619 wickets at a stunning bowling average of 29.65. His economy rate is an extremely frugal one of 2.69. His significant image of wearing a bandage when his jaw was broken by a nasty bouncer against the West Indian bowlers still rings strong amongst the Indian fans. He is the only other bowler than Jim Laker to claim 10 wickets in an innings and it came against a mighty Pakistan. He also had a decent batting record that made him a complete package in the history of Indian cricket. He scored 2506 at an average of 17.77 which also features a century against England at the Oval.
Zaheer Khan was India's premium fast bowler and the figures next to his name are extremely enviable for any bowling aspirants. From 92 matches, he claimed 311 wickets at a stunning bowling average of 32.94 and an economy rate of 3.27. The day, on which Zaheer wreaked havoc, things went down in a spiral for his opposition. He was also decent with the bat as he could wring out crucial 10-15 runs in the end. He aged like fine wine as he performed even better with every passing day.