India is all set to play England and Sri Lanka simultaneously, a rarely beheld spectacle across the discipline of the gentleman's game. As India's first-string squad will be in England battling them over a five-match Test series, our second squad will be confronting our continental neighbours in the latter's backyard.
India will be playing Sri Lanka in three ODI's and three T20Is. Shikhar Dhawan will lead the brigade while Bhuvneshwar Kumar will be the vice-captain of the team.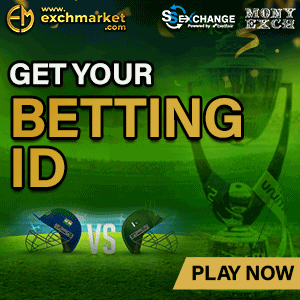 This will be an exciting era for the Indian cricketers as this series will make life a lot more difficult for selectors with new talents coming up and challenging the formidable might of the established Indian team.
With Rahul Dravid being the Indian coach, things will intensify in Sri Lanka on equal scales like the one in England. We will try and decode the best playing eleven for India in the opening ODI against Sri Lanka.
Openers:
Shikhar Dhawan and Prithvi Shaw
Dhawan's newfound form off late against England and Australia will be inspiring a lot of hopes for Dravid and company. Questions were being asked after the southpaw struggled against a lot of teams in the shorter format of the game. However, he staged around a strong comeback against Australia and ever since he has been in scintillating form. He managed to chronicle impressive scores of 74, 96, 74 against Australia while England found themselves at the receiving end of Dhawan's carnage as he managed to draft scores of 98 and 67 in the series. Quite expectedly a lot will rely on his shoulders if India is looking forward to dismantling Sri Lanka.
Prithvi Shaw received massive criticism against Australia when he got dismissed twice in the same fashion. However, IPL 2021 opened new doors for the youngster with a decent performance in the domestic tournaments just ahead of IPL. He blasted 165 and 72 for Mumbai against Karnataka and Uttar Pradesh in respective encounters. He followed it up with scintillating scores of 72, 32, 53, 82 and 39 for Delhi Capitals in IPL. There was also a paradigm shift in his batting style as he closed down the gap between his bat and pads. He was also a lot more calm-headed as he seemed absolutely unfazed by any kinds of pressure in IPL.
Middle-Order:
Suryakumar Yadav, Sanju Samson (wk), Nitish Rana, Manish Pandey, Hardik Pandey, Krunal Pandya
Suryakumar Yadav has already showcased exemplary brilliance against the likes of England. He has been in utterly devastating form and the confidence belted out by the youngster has been a wonder to behold. He is still to play his opening ODI for India but he has already featured in three T20I's which has seen him blasting a blistering half-century.
Nitish Rana is one of the greatest names of domestic cricket 2266 first-class runs and 1940 List-A runs. He also averages close to 41 in domestic cricket and T20 has brought out an intimidating apparition in this southpaw with 2846 runs at a staggering average of 136.36. His ability to strike the ball hard enough and synchronize himself with the situation makes him an important choice for India.
Despite showing sparks of intermittent brilliance, Samson has blown hot and cold in the frays that he has been a part of until now. His previous stint with India broke him mentally and ever since the Indian selectors have failed to identify the caliber in him. However, he has been showing some extraordinary character in IPL 2021 where he has already blasted a brilliant century in Rajasthan's opening match. After the century, however, Samson once again started showing signs of fading away only to come back strongly with brilliant knocks of 42, 42 and 48. His new attacking intent is what will make Dravid mull about his residence in the team.
Pandey has always been tagged with a lot of promise but most of the times he has taken the field for India, his performances have dipped down vertiginously. However, his inclusion in the playing eleven will be inspiring reliability in the middle-order. Both Surya Kumar Yadav and Nitish Rana come in with a spoonful of aggression which needs to be balanced out in the middle with a signature calm. Pandey can accelerate towards the end and that is why his experience will be very crucial for the Indians.
Currently India's best finisher in the shorter formats of the game, Hardik Pandya will be extremely industrious to this Indian side. He is an all-rounder but India will most likely be deprived of his bowling services give his back injury. Nevertheless, he has evolved as a batsman and instead of just blowing his brains away, he hangs in the middle and plays according to the situation.
Hardik's elder brother, Krunal will be bringing in maturity and experience to this Indian side. He already showed it to the English that if he gets going, he can be an absolute destructor-in-chief in the slog overs. Along with that he also brings in the option of spin bowling which is a more predominant aspect of him and will most likely be playing the second spinner for India.
Bowlers:
Bhuvneshwar Kumar, Rahul Chahar, Navdeep Saini
After India bowed down to New Zealand in the World Test Championship final, many people talked about the absence of Bhuvneshwar Kumar. Unfortunately, a much injury-prone Kumar has now confined himself to mainly white-ball cricket. He is an eminent swinger of the ball and emerged as one of the best bowlers of the Indian side in the England series. His experience and his ability to swing the bat in the tail will be very crucial to the Indian team.
Rahul Chahar has proven himself to be a partnership-breaker in IPL 2021. An extraordinary leg-spinner with a variegated arsenal made illustrious batters across the world break a sweat t play him. He has also been very economical in the entire tournament. With leg-spinners being a rarity and Kumble being history, Indians will like to avail the services of Chahar as they take on Sri Lanka.
The towering fast bowler, Saini was quite a hit in the preceding edition of IPL. However, he had mixed outings in the ongoing IPL and also a modest faring against Australia. Despite showing an affinity for scalps, he has been hammered way too much to consider him a major threat. However, he has still shown enough promise in his bygones and ample speed to challenge the might of Sri Lanka who are just a mere shadow of their former scintillating selves.