IPL 2020's Final Match Is Going To Be Bigger And Better Than Ever: The upcoming edition of the Indian Premier League is just a few months away and fans are waiting anxiously for the new season, to begin with, a bang. And this time, IPL 2020's finale is going to be bigger and better than ever.
Over the years, the Indian Premier League has emerged out as one of the grandest leagues on the planet, not just because of the top names of the cricketing world coming out to lay together but also because of the huge attendance figures that the IPL games generate.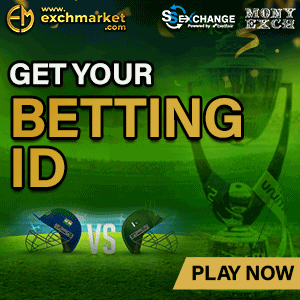 In order to break all the records for a T20 match, BCCI is planning to host the final of IPL 2020 in the Motera Stadium of Ahmedabad, which is the biggest cricket stadium in the world with the capacity of 1,10,000.
This will be the first time in the history of the Indian Premier League that the finale of IPL will be held in the State of Gujarat.
Talking about the Motera Stadium of Ahmedabad, it is the oldest cricket stadium of India but 5 years ago the state association officials decided to rebuild the stadium with the goal of building the largest stadium in India. The stadium which was under construction for a long time is now ready to host a match and what can be a better way to start than hosting an IPL final.
Besides hosting the IPL final, BCCI has been planning to host a big match between World XI and the Indian cricket team for inaugurating the venue.
Recently, during a Q&A session, Vikrant Gupta was asked a question related to stadium to which he said: "Let me tell you one thing, the final of the upcoming IPL season will be played in Ahmedabad. Although we do not know the official dates for the match but the IPL 2020 final will be most likely played in that stadium having 1,10,000 seating capacity."
Although no official statements have been made about the IPL 2020 final being held at the Motera Stadium of Ahmedabad, but if sources are to be believed then the final this time, is going to be bigger than ever and fans can't wait for this to happen.
Here, watch the video: