Kolkata Knight Riders fast bowler Umesh Yadav has been on song this IPL 2022 season: in 3 matches, he has taken 8 wickets and now dons the Purple Cap. To put his revival into perspective, Yadav had picked 8 wickets in the last three seasons playing for RCB and DC.
He registered his best-ever IPL figures on Friday evening, against Punjab Kings at the Wankhede Stadium, taking 4/23.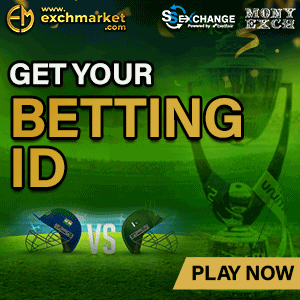 Yadav acknowledged that his age – 34-and-half – is getting to him, and hence he's been working harder in the gym and nets to keep up with the high intensity and jam-packed cricketing schedule.
"I need to work hard. Getting older and when you know you play just one format, I look to bowl as much as possible. When someone improves at practice, they do well during the match as well," Umesh Yadav said at the post-match presentation ceremony where he bagged his second Man of the Match award in three games this season.
He had started the season with a match-winning performance versus CSK, taking 2/20, following it up with 2/16 against RCB, but KKR lost that game.
Against Punjab, too, Yadav continued his new ball brilliance, this time dismissing opposition skipper Mayank Agarwal in the first over.
"I didn't think Mayank would charge at me on his first ball. He has played me a lot in the nets. I knew he would play off the back foot, and that's where I looked to bowl on a fuller length," he explained.
With Agarwal's dismissal, Umesh became only the fourth bowler ever in the history of the IPL to claim 50 wickets in the powerplay. Only three bowlers before Umesh have taken 50 or more IPL scalps in the powerplay: Zaheer Khan (52), Sandeep Sharma (52) and Bhuvneshwar Kumar (51).
Lest you forget, Umesh had gone unsold in the first two rounds of the mega-auction and it was only in the final accelerated round that KKR bought him for his base price of 2 crore. Him featuring in only two matches across the last two seasons would have been a reason for franchises now showing interest in the senior Indian seamer.
However, Umesh has now got the attention of all other franchises and their fans, turning a new page in his career.
"Whatever is happening now, has been because of what I have practised with my coaches. If you bowl at 140kph, you need to be accurate, you need to bowl at the stumps," the Vidharba pacer added.