Ahead of the IPL 2023 auction, the Chennai Super Kings released as many as 8 players from their squad of IPL 2022.
The four-time champions finished at the 9th position in the IPL 2022, and subsequently, they decided to let go of some big international stars and another domestic Indian player who has recently shattered records.
While CSK would want to buy some of their released players back from the auction, the auction dynamic dictates that plans seldom go as thought.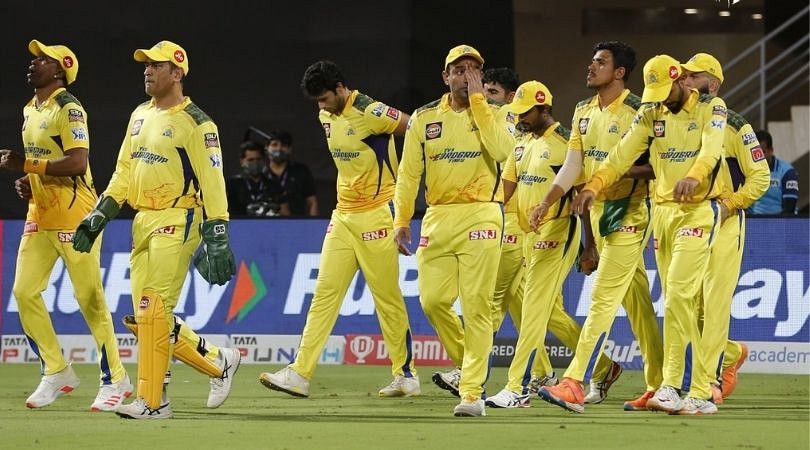 Here are 3 players who were released by CSK but will be in high demand during the IPL 2023 auction:
Dwayne Bravo
CSK surprisingly decided to let go of their veteran all-rounder Dwayne Bravo, the leading wicket-taker in the history of the IPL. They had bought the all-rounder for 4.4 crore in the last mega-auction, and the death-overs specialist performed well – picking up 16 wickets in 10 matches.
This was his form despite having retired from international cricket. Everybody knows that Bravo is one of the best T20 death-overs specialists, so even though age is not on his side – he recently turned 39 – franchises would bid hard to have Bravo's services for one more season.
Narayan Jagadeesan
Just a few days after Narayan Jagadeesan was released by CSK, the 26-year-old Tamil Nadu opener shattered records in the Vijay Hazare Trophy, making CSK's think-tank decision a bad one. Jagadeesan became the first batsman ever in the history of the game to hit 5 consecutive List-A centuries, his last one being an incredible knock of 277 runs off 141 balls.
Jagadeesan stunning, jaw-dropping form in the Vijay Hazare Trophy will force franchises to bid for him aggressively and get him in their squad. CSK had him for only 20 Lakhs; now in the IPL 2023 mini-auction, he could go for 10 times that price.
Chris Jordan
Chris Jordan is another player released by CSK who would interest other franchises given his terrific performances for England in the recently-concluded T20 World Cup and his reputation as a T20 specialist, and a famed death-overs seamer.
While Jordan couldn't make an impact in the IPL 2022 – 2 wickets in 4 matches – he was only given a handful of games to show his mettle in the death overs, the most difficult phase for a bowler.
In the knockouts of the T20 World Cup 2022, Jordan delivered significant match-turning performances – 3/43 vs India in the semi-final and 2/27 vs Pakistan in the final. These recent performances are likely to Jordan the attraction at the auction.